Bye bye, siloes
---
True technology transformation demands insights that can drive measurable change. It's time to put your workforce data to work – all of it. Built around analytics and AI, we connect key insights across health, wealth, work and pay so you can not only see the big picture, but act on it.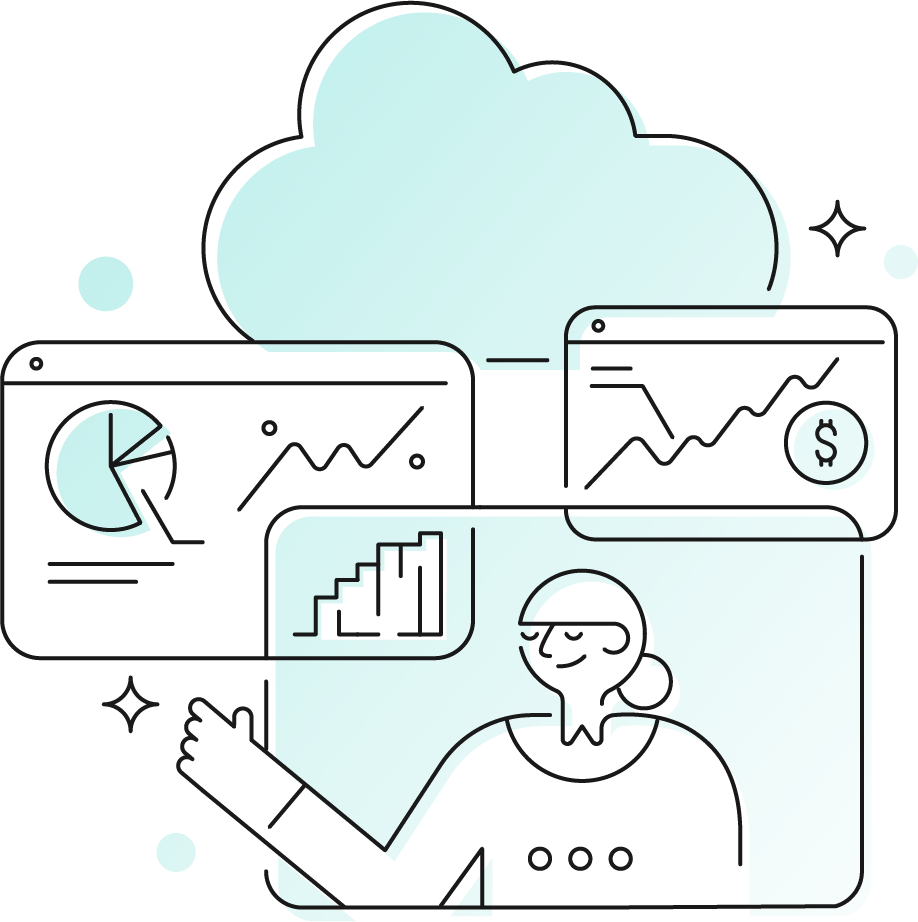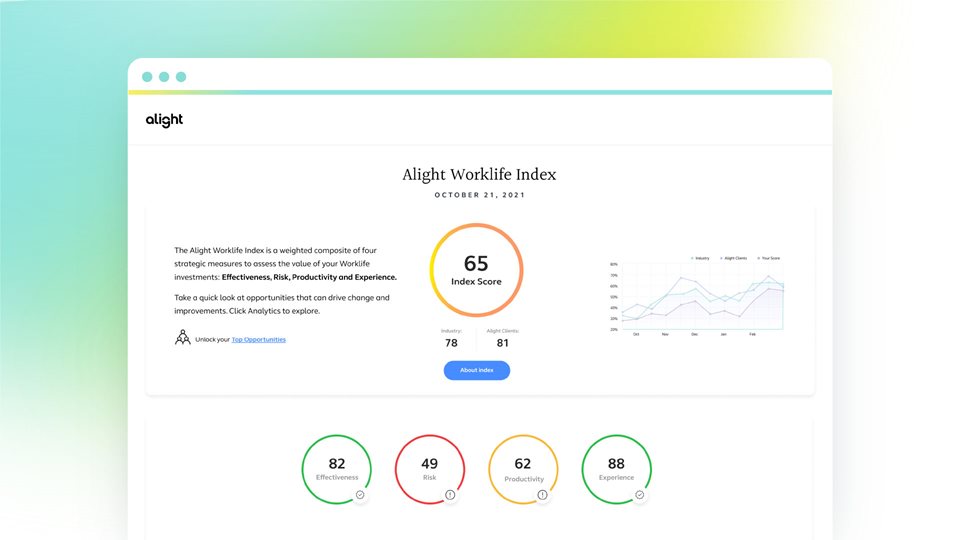 Analytics that move you
When you use analytics properly, you get valuable insights that help you engage employees and ultimately motivate them to perform better. Our technology goes one step further, allowing you to tie analytics directly to actions. That means you can address insights as they develop with just the click of a button. Like sending a text to schedule holidays or a quick email about pension investments. And with customised reporting dashboards, you can answer strategic business questions in seconds.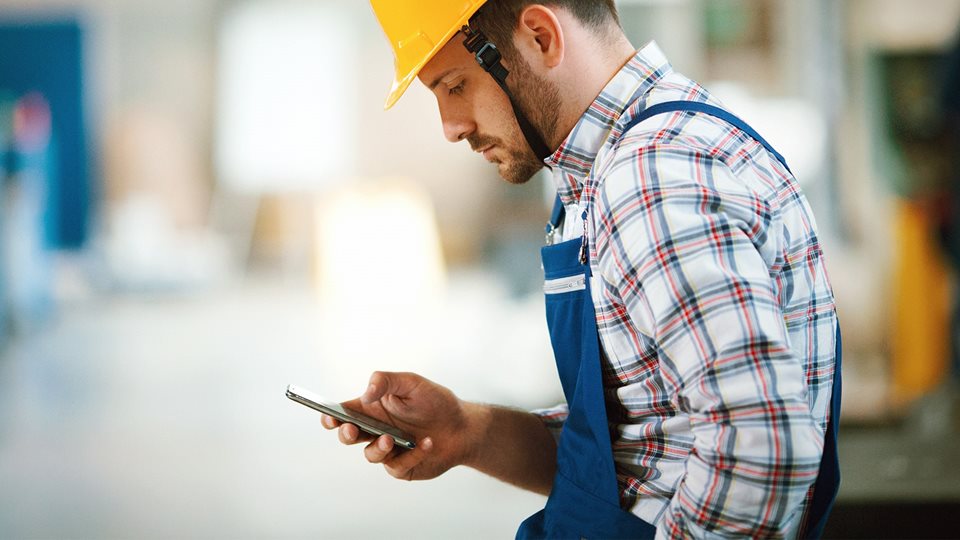 Artificial (but not superficial) intelligence
Not only does our AI technology automate processes and minimise waste, but it predicts needs, risks and opportunities so you can communicate more efficiently with your staff. And then there's Lisa. Our AI-powered virtual assistant is available to Alight customers 24/7 and has answered over 10 million employee questions with personalised advice and options.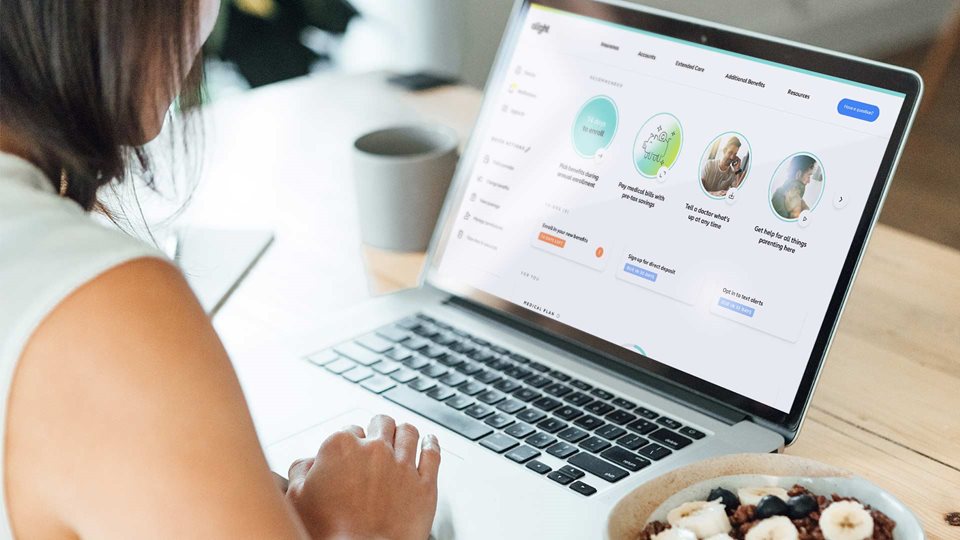 Something for everyone, all in one place
Our all-in-one platform works for you and your people. You get access to insights from across your workforce. They get an intuitive, connected, common portal for health, wealth, payroll, business tools and more – and it all happens in one place. The result? Better decision-making all around.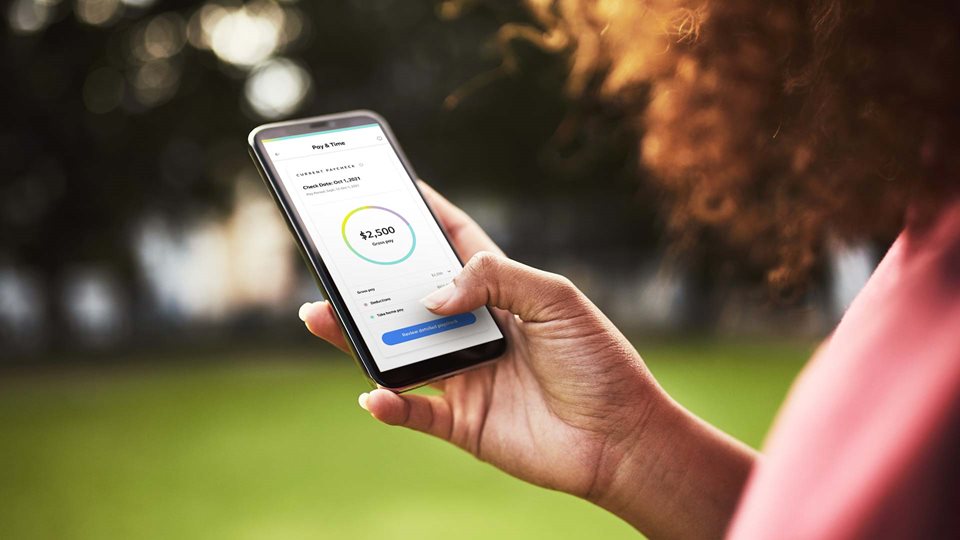 Make it personal. Make a difference.
Connecting with your workforce remotely has never been more important, especially when the 'workplace' keeps changing. Our AI-driven platform makes it easier by contacting your workforce using their preferred method of communication (email, text, app notifications, etc.) with a completely personalised experience that continuously learns and updates based on how they interact with it.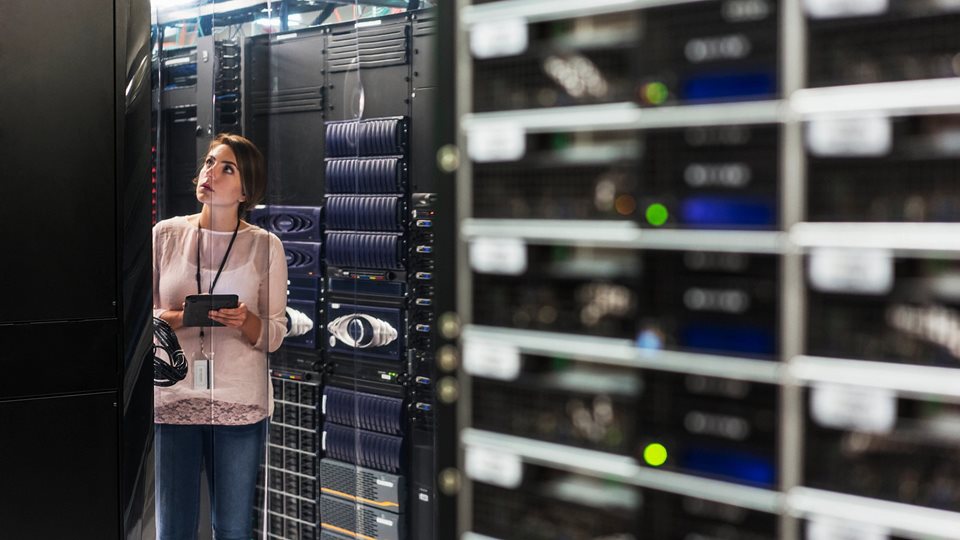 Security and encryption experts at your service
Our cloud deployment and management consultants use their deep experience with complex systems to design solutions with maximum security protocols. We customise the design of every integration to ensure that your data and business are safe from all current and future security risks.
Solutions to excel in work and life
---
Take care of your business and your people. With deep insights and deeper expertise, we know how to meet your most pressing workforce needs.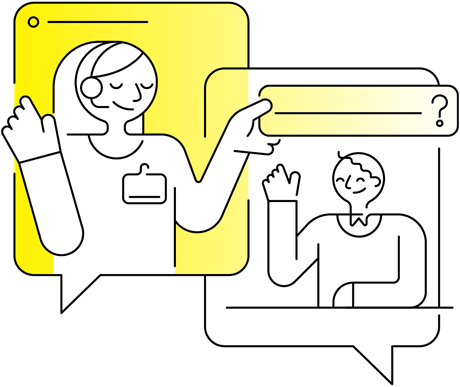 Ready to transform your technology? Take the first step. 
Learn more about how we can help your business. 
What's driving transformation?
---
Learn the key steps to build a solid business case for your organisation's move to the Cloud.
Employers are starting to re-evaluate how to better deliver employee pay cheques with flexible payroll solutions.