Recruiting with artificial intelligence (AI) is a valuable way to improve the efficiency of your HR processes in the United Kingdom.
Talent acquisition teams typically have 30-40 open job requisitions at any one time, according to the Society for Human Resource Management (SHRM). Most of these will receive upwards of 250 resumes, each taking recruiters an average of 23 hours to screen.
Four to six people will be selected for interviews, assuming appropriate candidates have applied for the role. The number and length of interviews will depend on the stakeholders and potential complexities involved in the interview process. All in all, a time-consuming process.
Not only is it time-consuming, but the manual process is also open to human error, oversight, unconscious bias, plus potential breaches in internal and external compliance policy or mandate. The compound result is the risk of the best candidates being overlooked for a job.
Artificial Intelligence is an ideal fix. AI systems can remove the unconscious bias inherent in recruiting and hiring processes while increasing process efficiency, freeing human recruiters to work on strategic tasks. These might include conducting the interviews, so speeding up the recruitment process.
Once appointed, employee onboarding, training, and career development can also be enhanced with automated processes.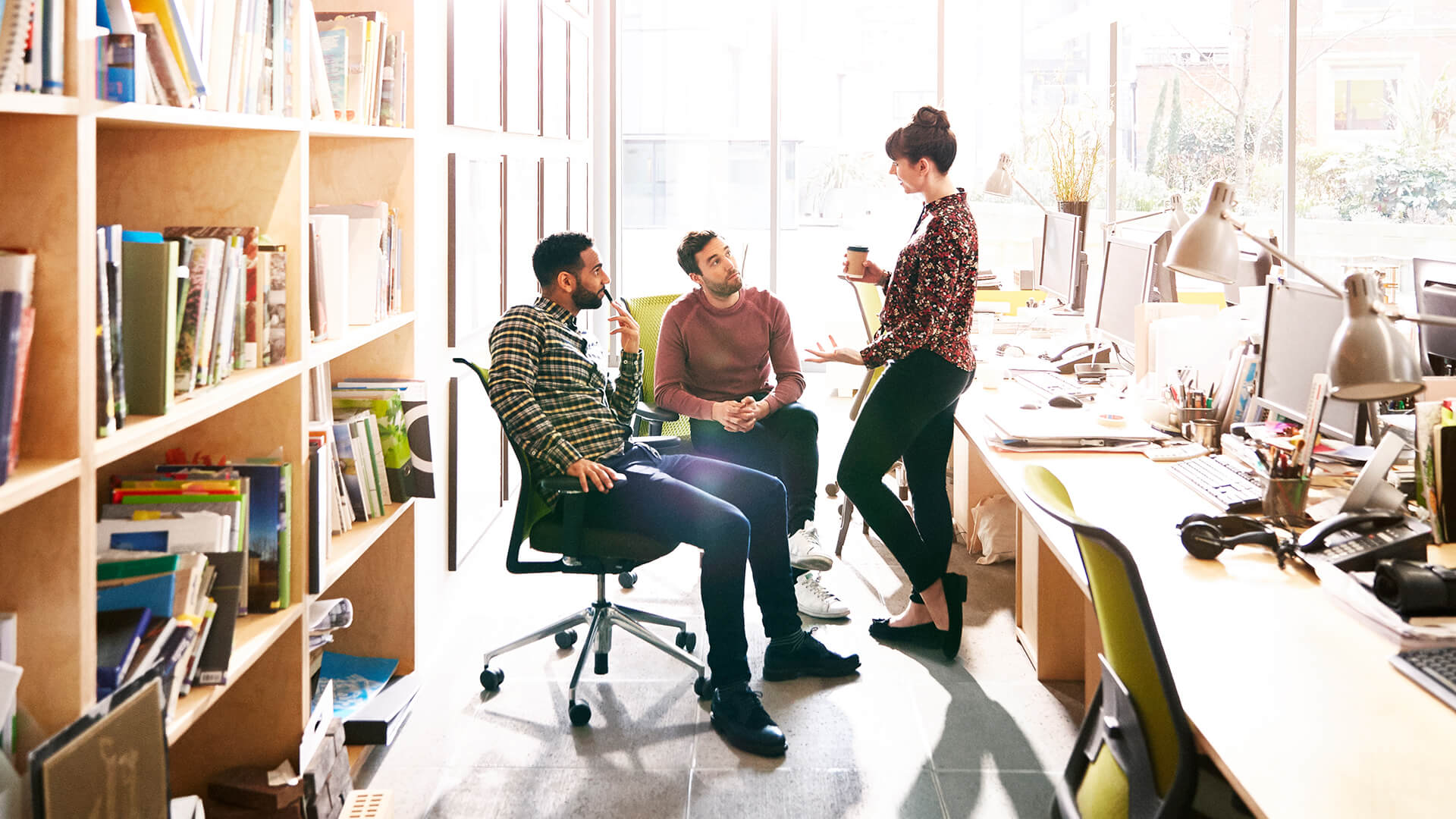 Alight's talent services help you drive a skilled and talented workforce while delivering on your commitments to help your people grow.
AI In recruitment – pros vs. cons
The use of artificial intelligence in the hiring process has increased in recent years, with companies turning to automated assessments, digital interviews, and data analytics to analyze resumes and screen candidates. But as IT strives for better diversity, equity, and inclusion (DEI), it turns out AI can do more harm than help if companies aren't strategic and thoughtful about how they implement the technology.
"The bias usually comes from the data. If you don't have a representative data set, or any number of characteristics that you decide on, then, of course, you're not going to be properly finding and evaluating applicants," says Jelena Kovačević, IEEE Fellow, William R. Berkley Professor, and Dean of the NYU Tandon School of Engineering.
The chief issue with AI's use in hiring is that, in an industry that has been predominantly male and white for decades, the historical data on which AI hiring systems are built will ultimately have an inherent bias. Without diverse historical data sets to train AI algorithms, AI hiring tools are very likely to carry the same biases that have existed in tech hiring since the 1980s. Still, used effectively, AI can help create a more efficient and fair hiring process, experts say.
Source: CIO.com
AI recruiting in practice
Early adopters of AI-driven recruiting software (2017) reported the cost per candidate screen reduced by 75% and staff turnover by 35%, indicating the positive effects of the means to process large volumes of data effectively and arrive at insights that make intelligent hiring decisions.
Effects continue to be positive. The recent LinkedIn Global Hiring Trends reported recruiters and hiring managers worldwide agreed AI is a disrupter and is helping in the following key areas:
Saving time (63% agreed)
Removing human bias (43%)
Delivering the best candidate matches (31%)
Helpful when sourcing candidates (58%)
Screening (56%)
Nurturing Candidates (55%)
Research by Korn Ferry backed this up with close to two-thirds (63%) of talent acquisition professionals reporting the recruiting process at their company as much improved since AI was introduced. More than half said candidate selection via algorithm had resulted in a more accurate section for interviews, and roles filled faster.
Further, AI advantages include a more engaging user experience for hirers and candidates; automated high volume administrative tasks; chatbots as an additional channel of engagement; elevated employer brand, and adherence to diversity, inclusion, and equality policies.
Benefits withstanding, there are concerns some AI tools could infringe privacy rights, with AI practices, such as facial recognition, considered unethical and beyond the needs required to appoint the best candidates.
There is still a lot of work to ensure that biases aren't built into algorithms and that people without digital access to recruitment tools are not excluded from the process.
Further AI concerns include reduced human interaction and lack of human judgment; biases creeping in at all stages from programming to managing algorithm; instances of inaccuracy, especially where data was not accurate; potential PII data breaches, ethical issues, and a negative effect on addressing DI&E policies.
Human bias and recruiting efficiencies
According to the Cognitive Bias Codex, humans are subject to more than 180 cognitive biases in the traditional hiring process. from reviewing a job applicant's information to selecting for an interview and conducting interviews.
With AI, biases will show up in patterns found in legacy recruitment data. The longer the TA history, the more the AI-powered process can learn, preferences removed, and the function "re-educated." Several approaches can be followed.
One is to have two algorithms working in parallel to mitigate bias. The first algorithm selects a candidate based on a specific data set, i.e., skills required. The second is responsible for underlying sensitive attributes such as gender, age, race, and school-leaving qualification. The first selects the best candidate based on attributes required for the role. The second seeks out sensitive attributes to ensure no bias in the selection process.
Post-processing is another technique. It's designed to take inherently biased results and recast them fairly and accurately. Suppose the distribution of job applicants is not equal regarding gender, with a danger one gender might be ranked higher. In that case, the system readjusts, so each application has the same chance to be reviewed and considered.
Pros and cons of AI for an employer brand
AI can make HR processes more efficient. At one time, applications were mailed, and fingers crossed, the postal system delivered. The invitation for an interview, or otherwise, was reliant on the postal system.
Email replaced this and then, more commonly now, the application portal. This is managed by an algorithm, offering rapid candidate response. Job advertisements are optimised for a target group using augmented writing, and the talent search is simplified by matching attributes against applicant algorithms. A common bias here is the expectation the candidate is degree-educated. Without this box checked, years of relevant experience are not registered.
First stage interviews are made more flexible with time-delayed video interviews and assessed with the aid of AI, the suitability of applicants compared with data from already successful employees.
While the benefits of AI in the hiring process are clear for employers, from a candidate perspective, it can be off-putting. The lack of human instance can scare off potential employees, and the oversight of ideal experience is already mentioned. Further, the potential is opened for legal action, regulatory fines (notably from Europe's General Data Protection Regulation), shareholder and employee concerns, and reputational harm.
Reducing risks in recruiting with AI
To evaluate the associated risks better, it's necessary to maintain transparency in the system's decision-making. Some critics say it's almost impossible to determine how the algorithms arrived at the result.
In terms of recruiting and hiring, this explains why candidate A was selected over candidate B. Explaining the decision could be more accessible when the person in charge of the company knows how the system works in the background. This takes us into another topic of conversation; the new skills of the HRD.

As with most business transformations, technology forms a core component of the talent acquisition process. A process that now has to be integrated beyond the HR department as firms address skills gaps, the great resignation, and the employee-driven future of work.
The 2020s have been coined the "era of the employee." The talent pool is vast (meaning all workers required by an organisation), and there is a predominance of cloud-based hybrid working.
With less emotion tied to a job, e.g., office friendships, people are looking at elastic hiring (likened to an internal talent pool), and short-term contracts are on the rise. Many think employers didn't look after workforces well through the pandemic and want to take control.
The 'era of employer revaluation.'
It's expensive to replace people – the cost of hiring, increased salaries, and training costs. It also carries risks – will they stay? Are they suitable replacements? With most candidates now digital, firms need to 'speak digital' to them.
If the 'era of the employee' is not met by the 'era of employer revaluation' for employers, they could face recruitment challenges far more significant than the 'great resignation' moving forward.
Digital tools are vital to attract, seek, assess, communicate with, and conduct video interviews. To conduct background checks, negotiate job offers, manage onboarding, and hire, retain, nurture, and foster loyalty in the talent, organisations need to be successful in the digital world.
Upskilling staff is a highly effective way to fill hard-to-fill roles. So is looking at apprenticeships and hiring from once less eligible groups such as ex-offenders.
The market is alive with technology solutions designed to tackle each of the processes, with some firms running more than 20 different systems to support the employee lifecycle. We would recommend a more integrated approach!
The more complex, the more challenging and expensive the talent process is, the more complex the system is to navigate, pushing up the risk of failure, non-compliance, and the hirer and candidate frustration.
Implementing AI recruiting for success
There is no one-size-fits-all solution for automating the end-to-end talent acquisition and management process as with any business transformation project. Project planning and design are intrinsic to success. It's recommended expert advice is taken before the significant change, but more so when combining the attributes of human and machine.
When implementing an AI solution for talent, all stakeholders have to come together. The single strategies must be triaged so common ground can be understood, and from this, the core system is designed and built. This could be staged digitisation or outsourcing the process to an AI solution. Budget is a significant consideration, but so too is adopting the model that works for the business and the type of talent required.
The technical background of the AI solution should be open, well-explained, and adaptable to other company systems. If all requirements are handled, an AI system is an excellent solution to make the recruiting process more efficient.