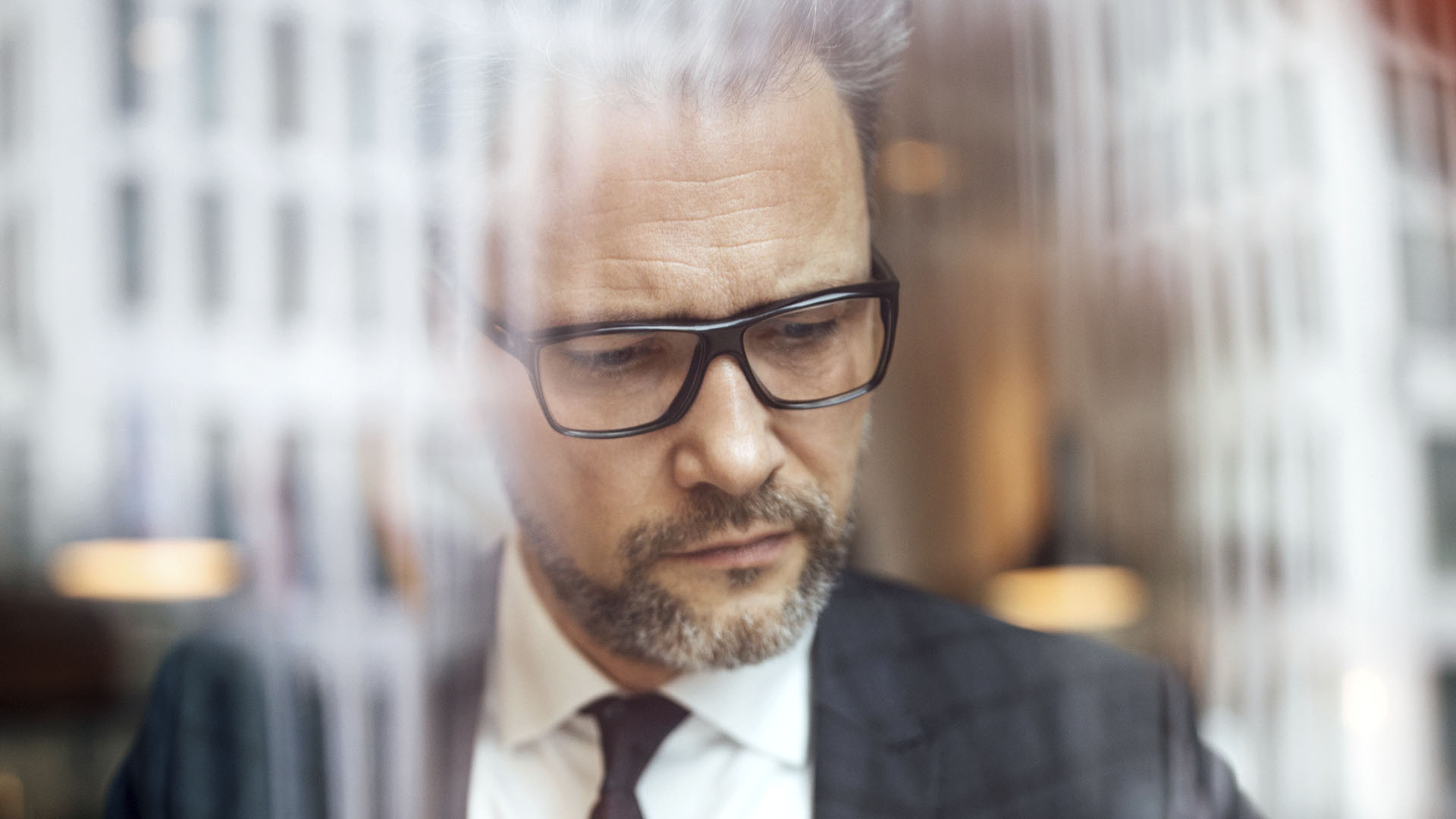 Stress is particularly problematic for employees who are women, parents or caretakers/caregivers, employees of color, young and working remotely or in hybrid arrangements.
During the COVID-19 pandemic, stress levels soared – and with good reason. In addition to the obvious fear of contracting COVID – or losing a loved one to it – there was the added stress of isolation, home-schooling and remote working.
Today, stress levels remain high, as economic challenges, mass shootings, racial injustice and geopolitical tensions converge to create the perfect storm for anxiety, depression and stress.
Many people are still overly stressed by the ongoing blurring of work and life, leading to exhaustion and burnout.
This persistently high stress level has mental health experts suggesting we are now in the midst of a stress epidemic.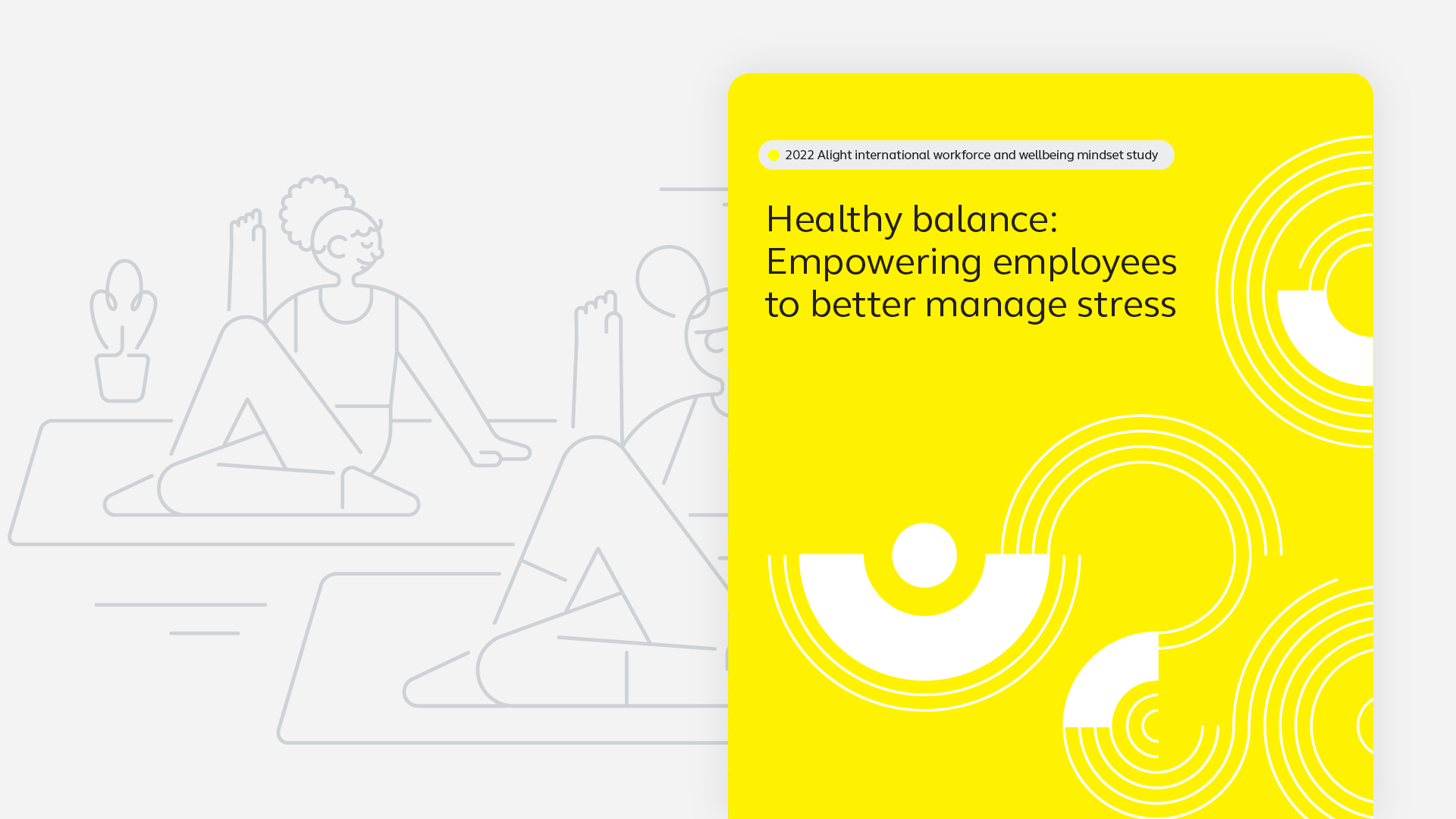 Download our report: Healthy balance: Empowering employees to better manage stress
It's been several years since the World Health Organization (WHO) classified stress as "the health epidemic of the 21st century," but the pandemic shined an even brighter light on the issue and the many related problems that arise from years of unrelenting stress.
Left unchecked, high stress levels can be extremely detrimental to a person's wellbeing, affecting sleep, nutrition, concentration, frequency of illness/injury and consumption of alcohol and tobacco products.
Across the five countries from Alight's survey – the U.S., U.K., France, Germany and The Netherlands –people feel relatively helpless when it comes to reducing their stress. Less than half (47%) of U.S. employees say they have a great deal of control over their stress, while barely over one-quarter (27%) of French employees feel greatly in control.
Yet while employees are suffering the negative effects of stress, surprisingly few are taking advantage of their company's wellbeing resources.
As stress levels reached sweeping proportions, people began reassessing many aspects of their lives, including the role that work plays and how much of themselves they are willing to give up for a paycheck. More than 47 million Americans left their jobs in 2021 in what became known as the Great Resignation and nearly one in four employed American adults planned to seek a new job. More recently, another trend has come to light – quiet quitting, in which employees continue to fulfill their job responsibilities, but nothing more. They are not disengaged from their job but rather they're achieving a healthier work/life balance by setting boundaries and being less psychologically invested in work. Quiet quitters comprise at least 50% of the U.S. workforce – and probably more – according to Gallup.
These and other findings are featured in our 2022 International Workforce and Wellbeing Mindset Report, which highlights employee perceptions of wellbeing across many dimensions. While wellbeing measures are still lacking, the good news is employees are looking to employers for help with timely, connected, personalised health, wealth and wellbeing solutions.
This presents a tremendous opportunity for employers to encourage their employees to take advantage of the tools, resources and guidance they need to improve their wellbeing. Our report lays out strategies employers can use to optimise the wellbeing and overall experiences of their employees to drive more effective engagement, productivity and performance.
Stress is unavoidable, but there are steps you can take to help your people better cope with life's challenges and improve their wellbeing:
Encourage people to open up about their struggles and eliminate the stigma associated with mental health.
Give managers the tools and resources they need to support employees' emotional wellbeing. When possible, allow employees the flexibility to decide where and when they work.
Embrace technology to facilitate easy access to information and services and empower employees to make confident decisions to live a healthier, more balanced life.