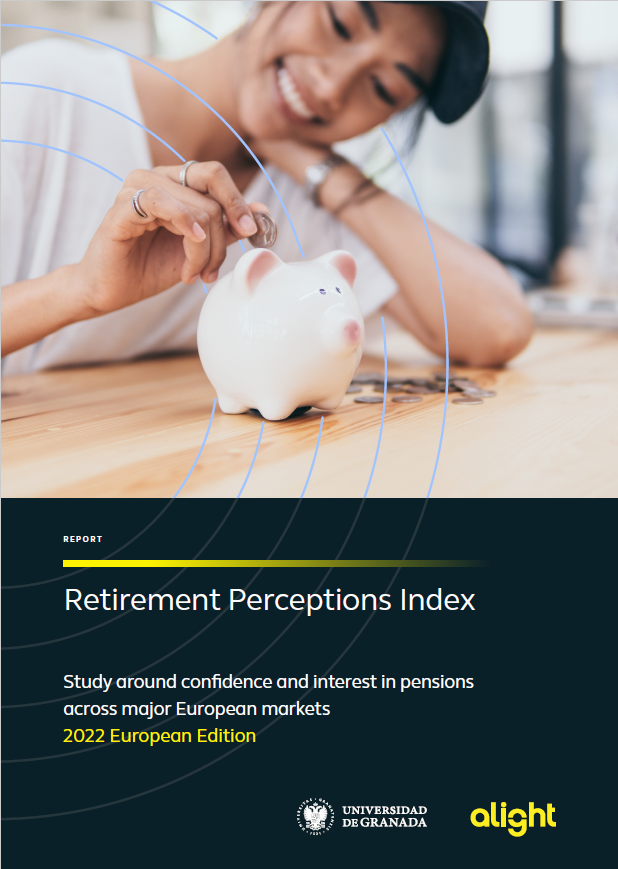 Essential reading for European entrepreneurs
In the first edition of Alight's Retirement Perceptions Index, a research project conducted in collaboration with the University of Granada, we explore the issue of employee trust and interest in their national pension system in these six major European countries: France, Germany, Italy, the Netherlands, Spain and the United Kingdom.
Some of the key results at the European level include:
27.4% of respondents have low or very low confidence in receiving a pension at the time of retirement.
Less than 35% of respondents have a high or very high confidence in receiving enough upon retirement to provide them with a satisfactory standard of living.
50% of respondents have a high or very high level of understanding of how their national pension system works
66% of respondents expressed interest in working for employers who offer them additional contributions to a pension plan beyond their compensation.
Learn more about how workers in each of the countries view their national pension systems.
Please fill out the form to access the content.
webpart.gatedcontentform.loading…