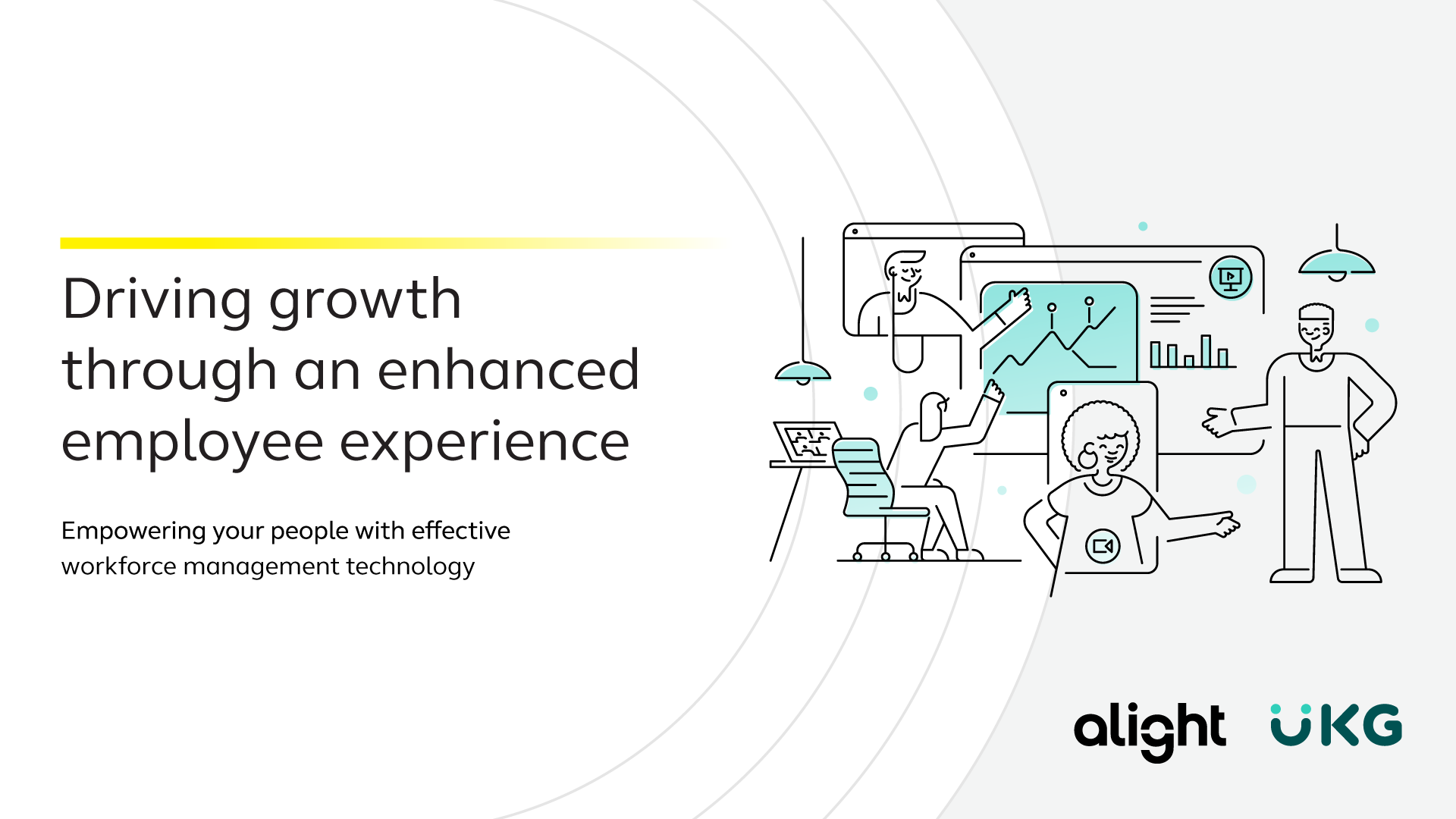 Major global events and technological advances have re-shaped the world of work. Expectations from both customers and employees have shifted. To meet today's challenges and capitalise on emerging opportunities, previous ways of working must be replaced with new strategies and revised business models. Your people are front and centre to enabling change and meeting your new objectives. Unfortunately, the "War for Talent" is getting tougher to fight.
With the right people, simplified technology, and process automation, you can position your organisation for success – meeting employee and customer expectations and exploiting new opportunities.
Discover how together Alight and UKG deliver workforce technology that transforms performance and drives success.
Please fill out the form to access the content.
webpart.gatedcontentform.loading…