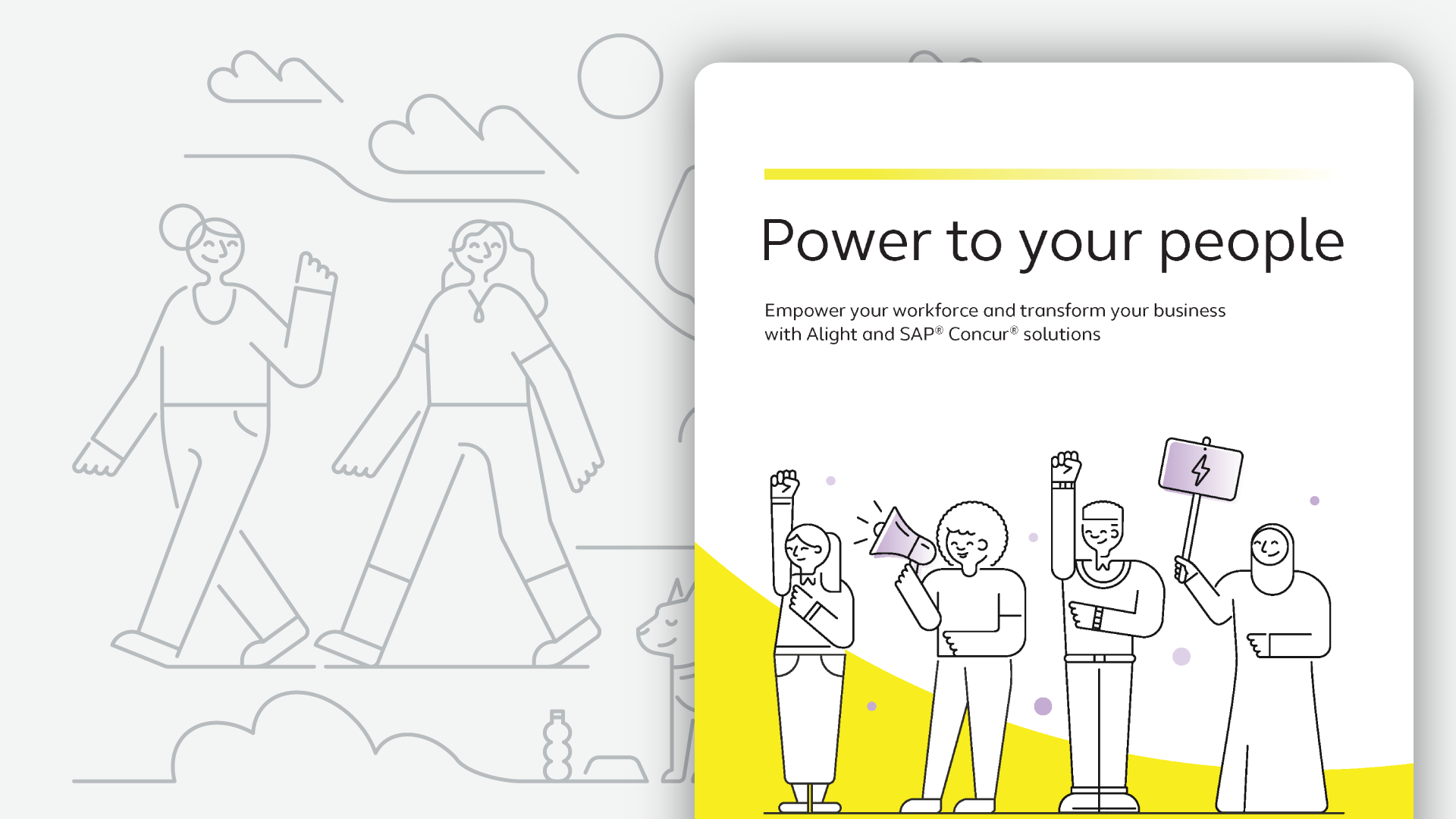 Post pandemic, we have seen a seismic change in the workforce landscape with the employer to employee power shift. To remain competitive long term, it is essential for businesses to not only retain but empower their most valuable assets: their people. That means putting power in employees´ hands with data and technology that provides clarity through timely, connected insights, which ultimately drives better outcomes for your business. In this ebook, we will explore the following:
Workforce transformation trends brought on by the pandemic
What the new normal means for both employees and employers
How the combination of Alight and SAP Concur solutions can be leveraged to empower your HR transformation
Discover how Alight and SAP Concur Solutions can help you automate, connect, and simplify travel and expense processes, empowering your employees while giving you greater control over spend.
Please fill out the form to access the content.
webpart.gatedcontentform.loading…