Tiket.com is the fastest growing online travel agency (OTA) in Indonesia. Its goal is to become the most consumer-centric OTA, simplifying tourism with technology. It is the go-to online marketplace for products and services that covers bookings for flights, hotels, car rental, events, attractions, and trains. Tiket.com is the winner of 2020 HR Asia award for Best Place to Work.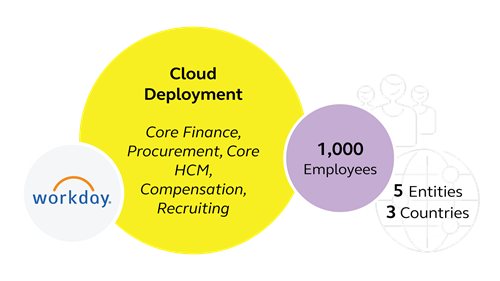 Business drivers
Tiket.com was determined to become the leader of Indonesia online travel agency and planned to grow their workforce to more than double the size within two years.

HR and Finance organization transformation to be able to support the rapid growth and at the same time provides agility to respond to the changes in business strategy.
Solution
40 weeks of cloud deployment of Workday Finance, Procurement, Core HCM, Compensation, and Recruiting
Integration to critical systems, to allow automation of data such as sales and payment information.
HR and Finance business processes redesign to allow new processes that are flexible yet retaining the necessary control.
Why Alight
During the initial stage of engagement, Alight has position itself as advisory partner beyond merely product implementer and bring new insight into the transformation.
Alight's knowledge of running Workday for numbers of clients and bringing that point of view to the engagement to ensure project success.
Engagement of senior executives to provide strategic level insight
Benefits
Alight's point-of-views during design stage helps streamlining the business processes for both HR and Finance organization. Changes are implemented without sacrificing the control and compliance needs.

With Workday as the core system, supported by automation, integration, and analytical reports, HR and Finance team can focus more on analysis of real time data for decision making.

Alight's AMS (post go live support) ensures Tiket.com is always up-to-date with the latest and greatest Workday released functionalities.