Wij zijn er voor jou en je personeel, waar ook ter wereld
---
Onze ruim 16.000 collega's zijn verspreid over de hele wereld en bedienen met trots 4.300 klanten en hun meer dan 36 miljoen werknemers en familieleden.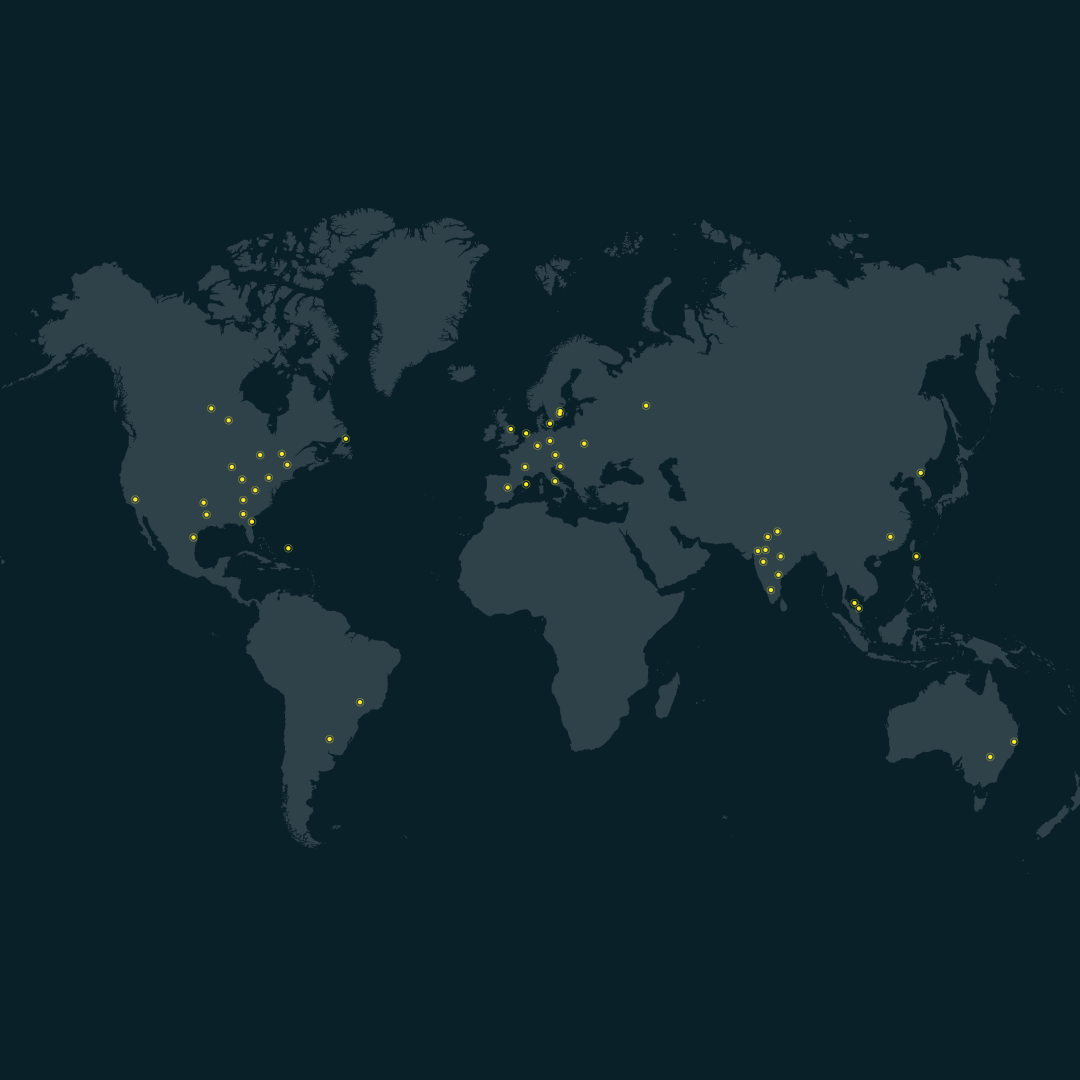 100 landen. 5 continenten. 25 talen.
Wereldwijd aanwezig met lokaal inzicht: dat maakt ons de internationale Human Capital- en zakenpartner bij uitstek.
Wij vinden het belangrijk dat onze klanten en hun medewerkers bijgestaan worden door mensen die in hun regio wonen en werken en die alles weten over de lokale wetten en vereisten op het gebied van compliance.
Of je nu je bedrijf internationaal wilt uitbreiden of op de lokale markt wilt uitblinken, Alight staat klaar om je te helpen.
Wil je meer weten over Alight?
Lees meer over wat wij voor je kunnen doen.