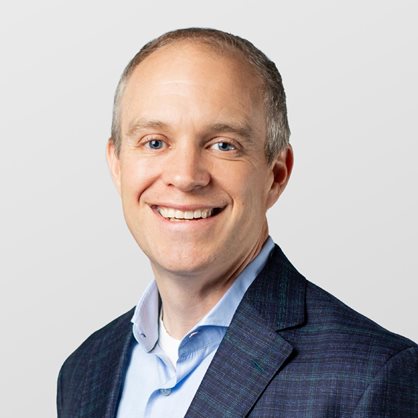 Gregory R. Goff
Chief Technology and Delivery Officer
Technology enables the experience we bring to our clients' and their people. We bring this to life by using data and personalized insights to drive action.
Greg Goff is chief technology and delivery officer at Alight Solutions. During his more than 23- year career, Greg has established a strong reputation for driving and executing technology and product strategy across start-ups and large, multinational organizations that transform the way organizations leverage their data and analytics.
Greg's experience across the technology, financial services and consulting industries includes all facets of technology, including large-scale data warehousing, business intelligence and enterprise architecture.
Greg joined Alight from Uptake, a leading provider of AI and IoT software for industrial companies, where he served as chief product officer. In this role, he was responsible for all product strategy and development for the organization. Before Uptake, Greg was the chief technology officer for Morningstar where he transformed its technology architecture and executed a full cloud migration strategy. In addition, he spent seven years at Nielsen leading application management and held numerous technology roles over his 11-year career at Accenture.
Greg serves on the board of directors of InMoment, a consumer experience provider.
Greg holds a Bachelor of Science degree in electrical engineering from University of Illinois at Urbana-Champaign.