Cloud transformation can become the key to unlocking HR transformation and opening doors for innovation and impact as businesses embrace the future of work.
As the business landscape evolves with the continuous emergence of new-age technologies, cloud transformation has become a de-facto aspect of leading HR in the future of work. It empowers organisations to always stay one step ahead in winning the war for talent, enhancing data analytics for HR teams and the business, modernising HR, managing remote and hybrid working styles, and so much more. A pulse survey led by Harvard Business Review Analytic Services also attests to this rising importance of the cloud by pointing out how 81% of the respondents believe the cloud is critical to their organisation's future growth strategy.
With HR transformation synonymous with People transformation, it also becomes essential for CXOs and HR leaders today to ensure that their shift to the cloud empowers their people. After all, when teams grow together, the organisation's productivity is heightened, and growth opportunities expand. Designing a more engaging, collaborative employee experience that is aligned with their employees' needs and aspirations is a fundamental part of digitisation and driving change in a disruptive economy.
A 'Cloud of People' then becomes a unique concept that breaks down traditional approaches to hiring, streamlines HR processes to rapidly build quality teams at scale while mitigating risk and adopting new tools and workflows to support collaboration from anywhere. If you're looking to embark on this journey, here are some critical action points to keep in mind.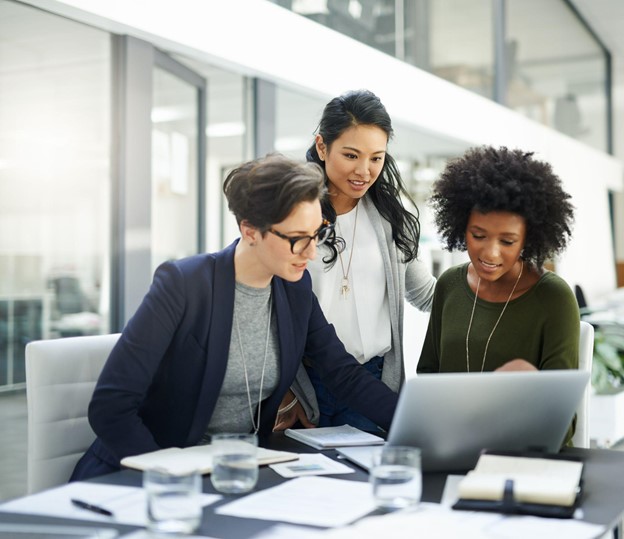 Prioritising critical capabilities when enabling HR digitisation
When investing in your Cloud HR, certain key capabilities must be kept top of mind. Firstly, increased accessibility to relevant information on HR functions and services across devices. As a result, your HR team should now be spending less time doing ad-hoc, tedious work and designing more strategic initiatives to increase productivity and innovation. Secondly, a secure and scalable data architecture that can measure HR initiatives and keep track of workforce trends is necessary. The goal is for people to be at the centre of transformation with a proactive rather than reactive approach.
Keeping pace with the hi-tech & touch talent economy
In a hyperconnected world, the talent economy is taking new forms with multiple and emergent employment formats. Inevitably, to source the best talent globally, strategies to recruit and build teams need to change, and Cloud HR is at the forefront of this transformation. Traditional hiring styles no longer work. What's needed is to drive talent management practices with adaptability, flexibility and scalability backed by new-age technologies.
Unlocking innovation and strengthening flexible working styles
To ensure that your Cloud HR is evolving in line with your employees' needs, flexibility is the need of the hour. Digital tools and solutions must be implemented by keeping the larger organisational vision in mind. Along with empowering HR leaders to drive more strategic initiatives, it is equally vital for opportunities for innovation to be offered to your employees. Collaboration and ideation need to happen across geographies and time zones; accordingly, digital solutions must be implemented to cultivate those spaces for your remote and hybrid workforce.
Empowering your workforce with the right tools for success
Along with empowering your HR teams and your larger workforce to strategies and collaborate, Cloud solutions can play a fundamental role in designing an engaging employee experience. One of the foolproof ways of getting this done is ensuring that your people have continuous access to career growth opportunities and expand on their skill sets. With Cloud technologies, personalisation and customisation of accessible learning mechanisms are easier said than done, and its high time organisations start mining their people's potential.
While this is only the beginning of leading Cloud HR for maximum impact and success, businesses must increasingly recognise that a 'Cloud of People' is a game changer that can reduce the burdens of traditional ways of recruitment and team building. It is one of the greatest digital innovations in HR and will play a fundamental role in achieving great milestones in your organisational growth journey. After all, your people are your greatest asset, and Cloud Transformation must become the key to unlocking their potential for innovation and success.