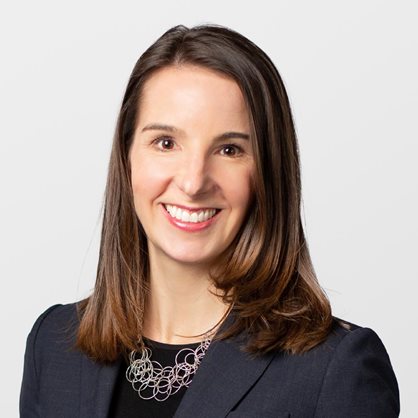 Katie Rooney
Global CFO and COO of Alight Solutions
The success of an organization is dependent on the wellbeing of its workforce. We are with our clients every step of the way to deliver a seamless experience for their employees.
As Alight's Global Chief Financial Officer and Chief Operating Officer, Katie Rooney leads the finance organization and oversees the company's Professional Services segment and Global Payroll capabilities. She is responsible for driving financial strategy and operational management in service of Alight's clients and shareholders.
Previously, Katie was the CFO for Aon Hewitt. Prior to that, she was the CFO for Aon Hewitt's Outsourcing business and global head of financial planning and analysis. Katie also led corporate finance, corporate M&A and financial risk management activities within Treasury at Aon before moving to Aon Hewitt. Her primary responsibilities included raising capital, optimizing overall cost of capital and discretionary cash spending, managing merger and acquisition activity and overall risk management strategies. She also worked as the COO, Global Finance and Shared Services under Aon's CFO, leading key global initiatives to drive corporate profitability and shareholder value creation.
Before joining Aon, Katie was a vice president, investment banking at Morgan Stanley. Katie was accountable for primary and secondary coverage of numerous medical technology companies and involved in all aspects of debt, equity and M&A activities, including valuation, positioning and shareholder relations.
Katie serves on the Board of Trustees for Window to The World Communications, Inc., owner of WTTW and WFMT.
Katie holds a Bachelor of Business Administration degree in finance from the University of Michigan.