In our HR transformation study we brought forward the notion of HR adaptability will serve as a guide for businesses, people and perhaps, the society at large. The construct of Adaptable HR is a guide to navigating the increasingly uncertain business and talent landscape. HR organizations of the future will find strength from a purpose that is a north star for everyone that experiences HR and everything that HR does. This model represents the equilibrium needed to guide Design, Experience and Governance to achieve the north star and deliver on the stakeholders' desired value.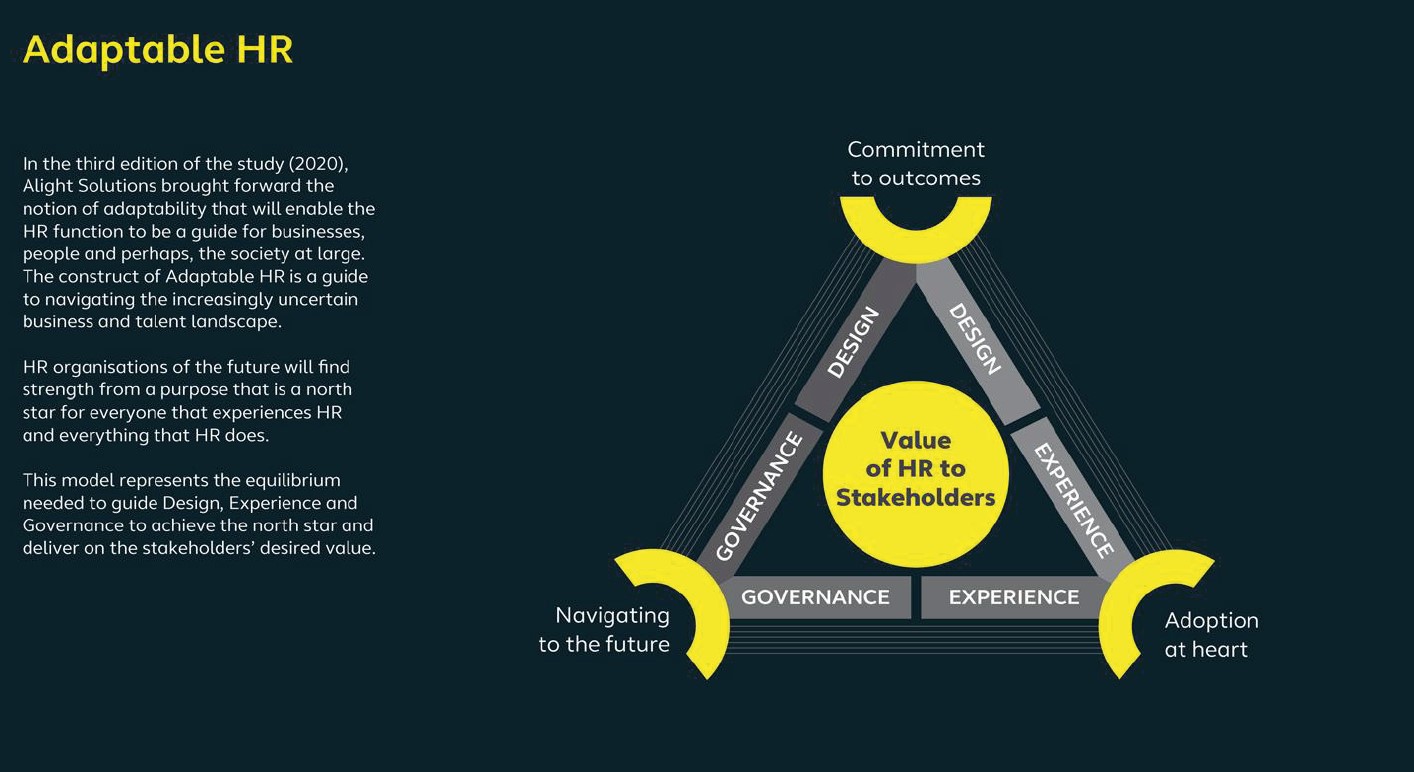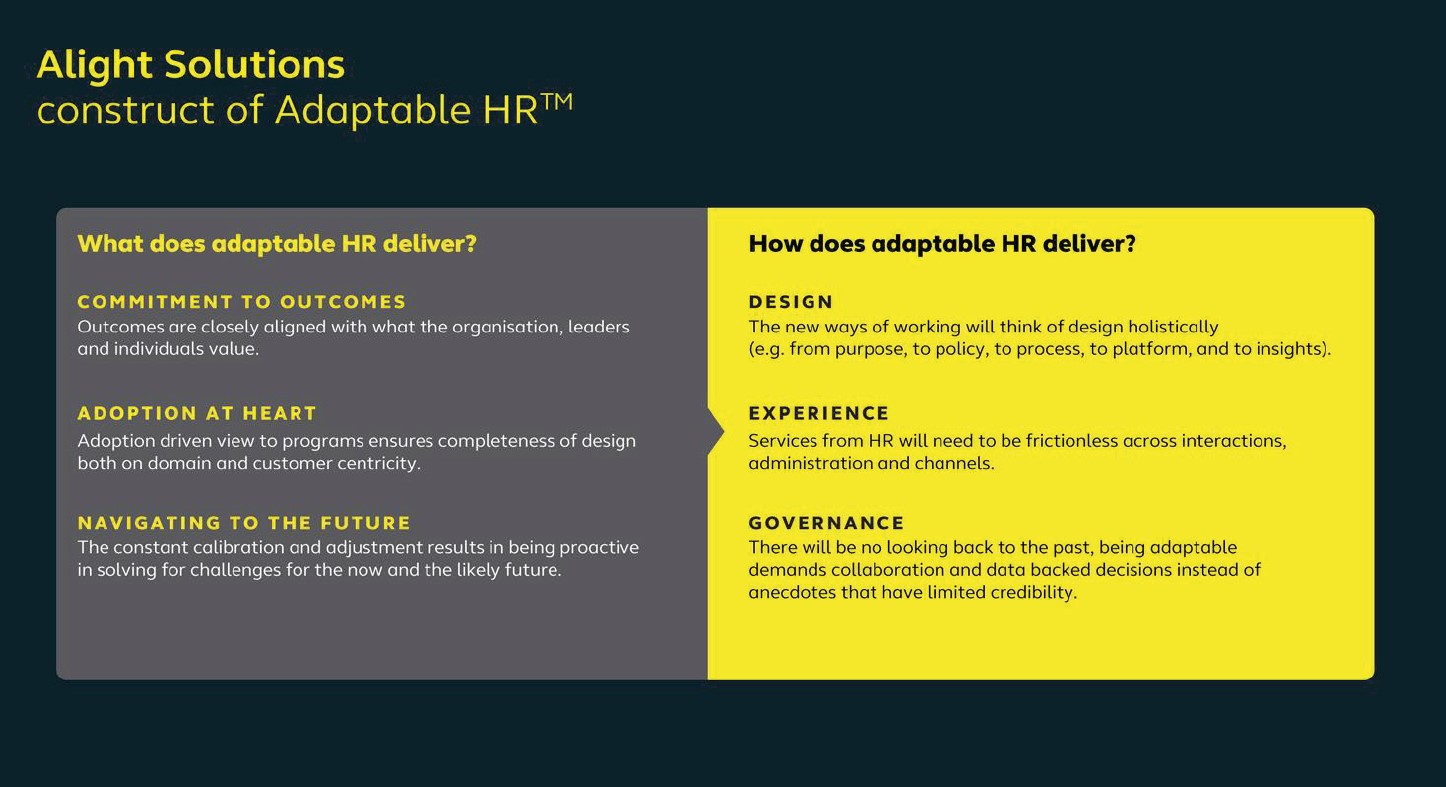 Clarity on HR Operating Model complemented by HR Technology Strategy is critical to build adaptability
Exploring the anchors of adaptability in HR functions, Alight has consistently observed that HR Operating Model (interchangeably referred to as HR Service Delivery or Business Model) plays an important role in driving confidence in execution and productivity. When complemented with the right HR Technology Strategy, the results are amplified further. The traditional view of fixing the HR Operating Model first, followed by thinking of the associated HR technology, is no longer appropriate. Adaptable HR organizations will need to think of both their HR Operating Model and Technology together. Responding to feedback received from our patrons and participants, certain outlier organizations were explored this year. These organizations have realized their transformation journey by executing both HR Operating Model and HR Technology with discipline and a high degree of satisfaction.
Want to learn more about Adaptable HR, the architypes, construct and Dimensions & Characteristic Statements?