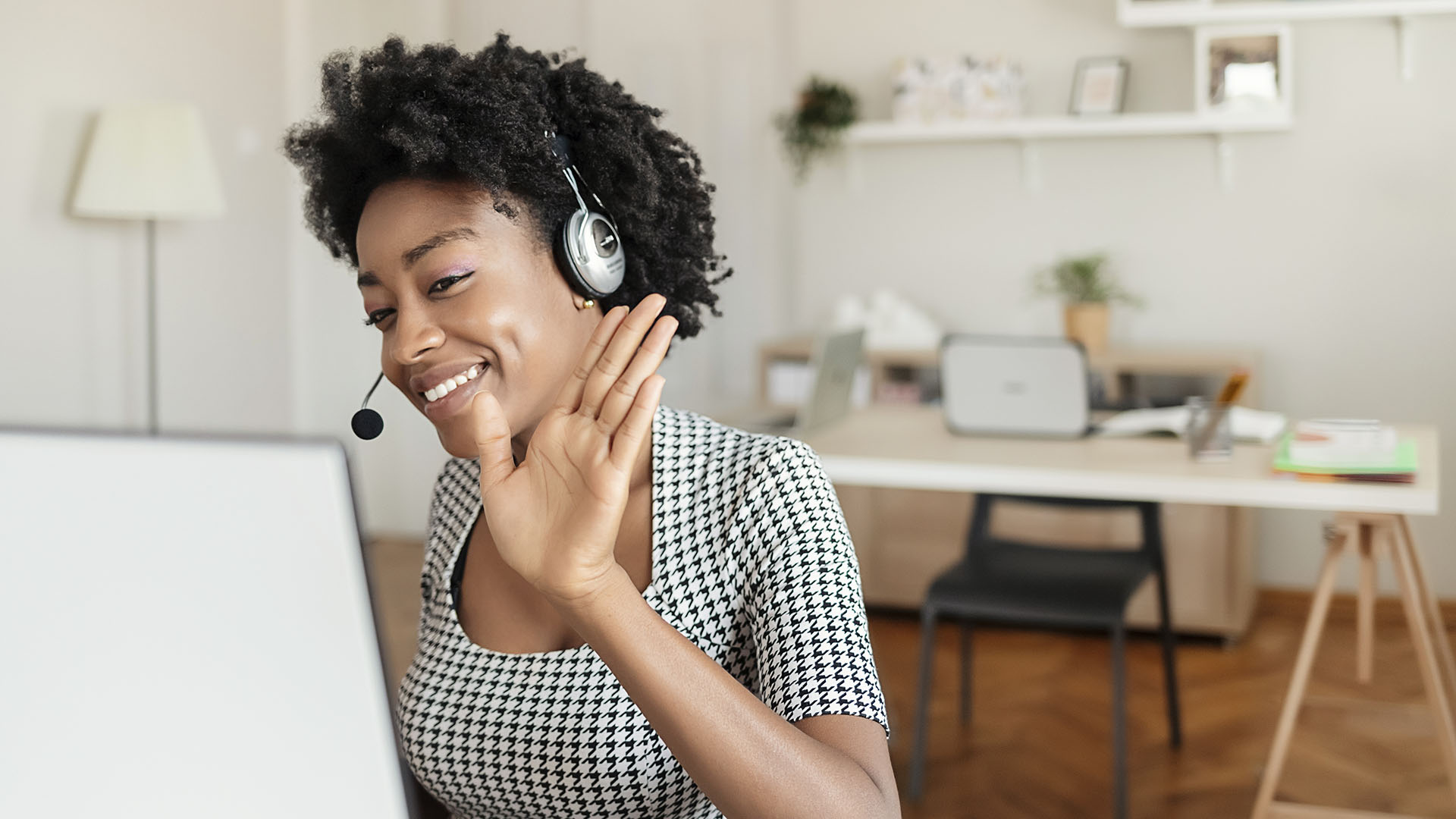 Stress is an unavoidable part of life. Major life events like getting married, having a child, losing a loved one, going through a divorce or experiencing financial difficulties top the list of major stressors, our daily work lives can also be a significant source of stress.
While a certain amount of stress is actually beneficial, unsustainable stress levels can be detrimental to employee wellbeing and workplace performance.
When you consider the sheer amount of organizational change companies have experienced over the past 20 years, it's no wonder people are feeling stressed at work.
Disruption became the rallying cry for many organizations, as they embraced the belief that non-conventional business models would lead to more growth opportunities.
Meanwhile, some companies opted to abolish the traditional hierarchical organizational structure in favor of a flat structure that eliminated titles, redefined roles and adopted shared responsibility.
Factor in the stress of a once-in-a-century pandemic, racial injustice, mass shootings and geopolitical events – and you've got the recipe for a totally stressed-out workforce.
According to Alight's 2022 International workforce and wellbeing mindset report, nearly three-quarters (73%) of employees in the U.S. and western Europe rate their current stress levels as moderate to high and 34% say they are suffering symptoms of burnout.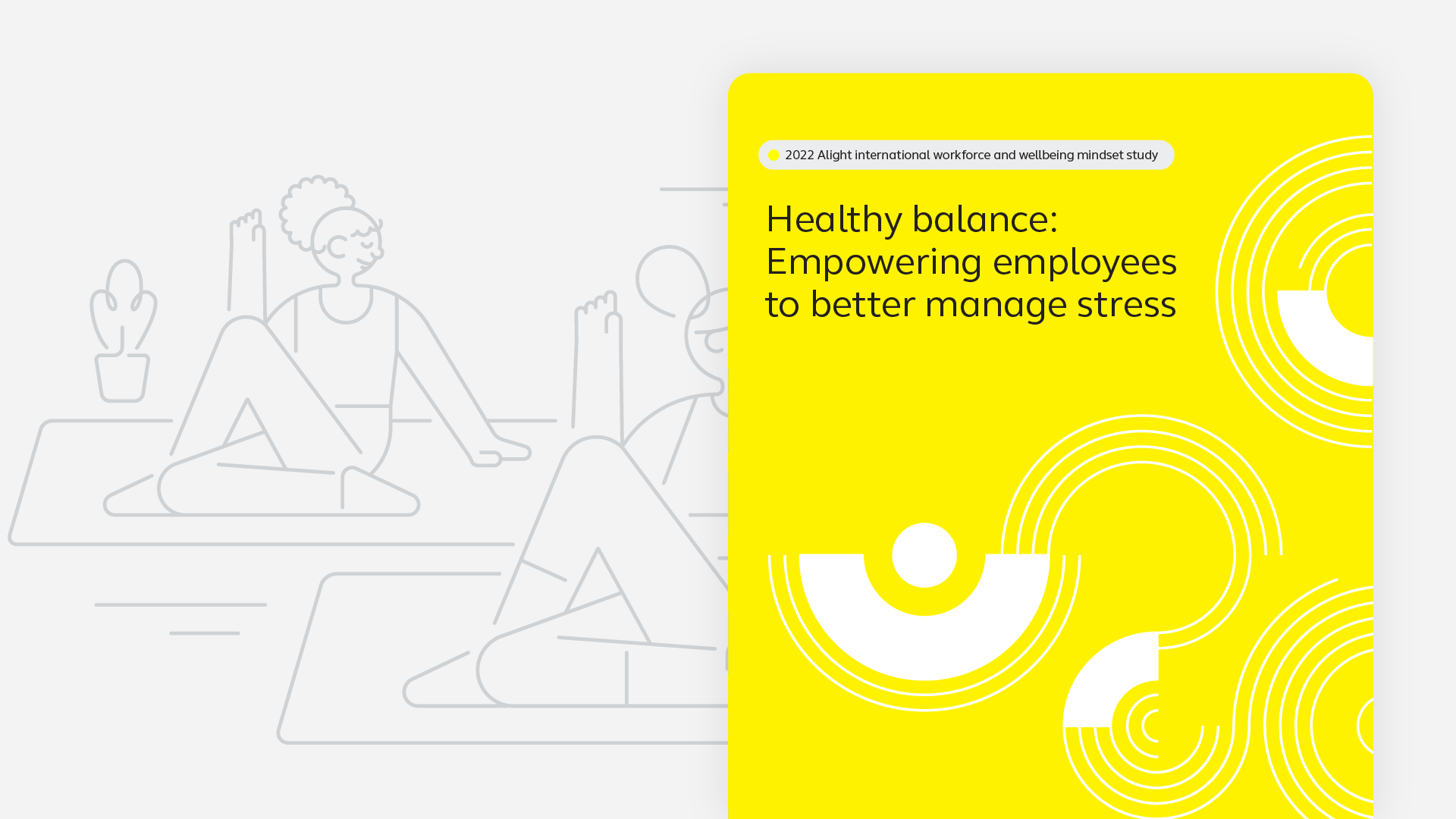 Read the full report: 2022 Alight international workforce and wellbeing mindset study - Healthy Balance
Across the five countries we surveyed – the U.S., U.K., France, Germany and The Netherlands – relatively few employees feel in control of their stress.
Left unchecked, soaring stress levels can be detrimental to our wellbeing – affecting sleep, nutrition, concentration, frequency of illness/injury and consumption of alcohol and tobacco products.
In the workplace, high stress levels can lead to a lack of motivation, reduction in productivity, poor performance and increased absenteeism.
According to our 2022 Mindset report, 43% of U.S. employees are experiencing at least one symptom of burnout, with 14% reporting symptoms that won't go away, leaving them feeling completely burned out to the point where they may need to make changes or seek help.
With many employees reaching the breaking point, it comes as no surprise that just under one-third (32%) of U.S. employees dread going to work or starting their workday.
Five steps to help employers manage wellbeing and stress
Fortunately, there are five steps you can take to help your people better manage their stress and develop coping mechanisms.
Encourage communication. Create an open culture where people feel comfortable talking to their supervisor about their challenges.
Prepare managers. When people reach out about their mental and emotional health challenges, managers must be prepared with the tools and resources to engage in conversation.
Provide flexibility. Flexible work schedules and the option to work from home can be a huge stress reliever for many employees.
Remove barriers. Navigation and concierge solutions make it easier and faster for employees to find information and services around childcare, eldercare, financial planning and healthcare.
Embrace technology. Time is a precious commodity in our stressed-out society. A tech-enabled one-stop shop empowers employees to access their benefits information when and where they need it, saving them time and driving more confident decisions.
Healthy balance: Empowering employees to better manage time and stress.