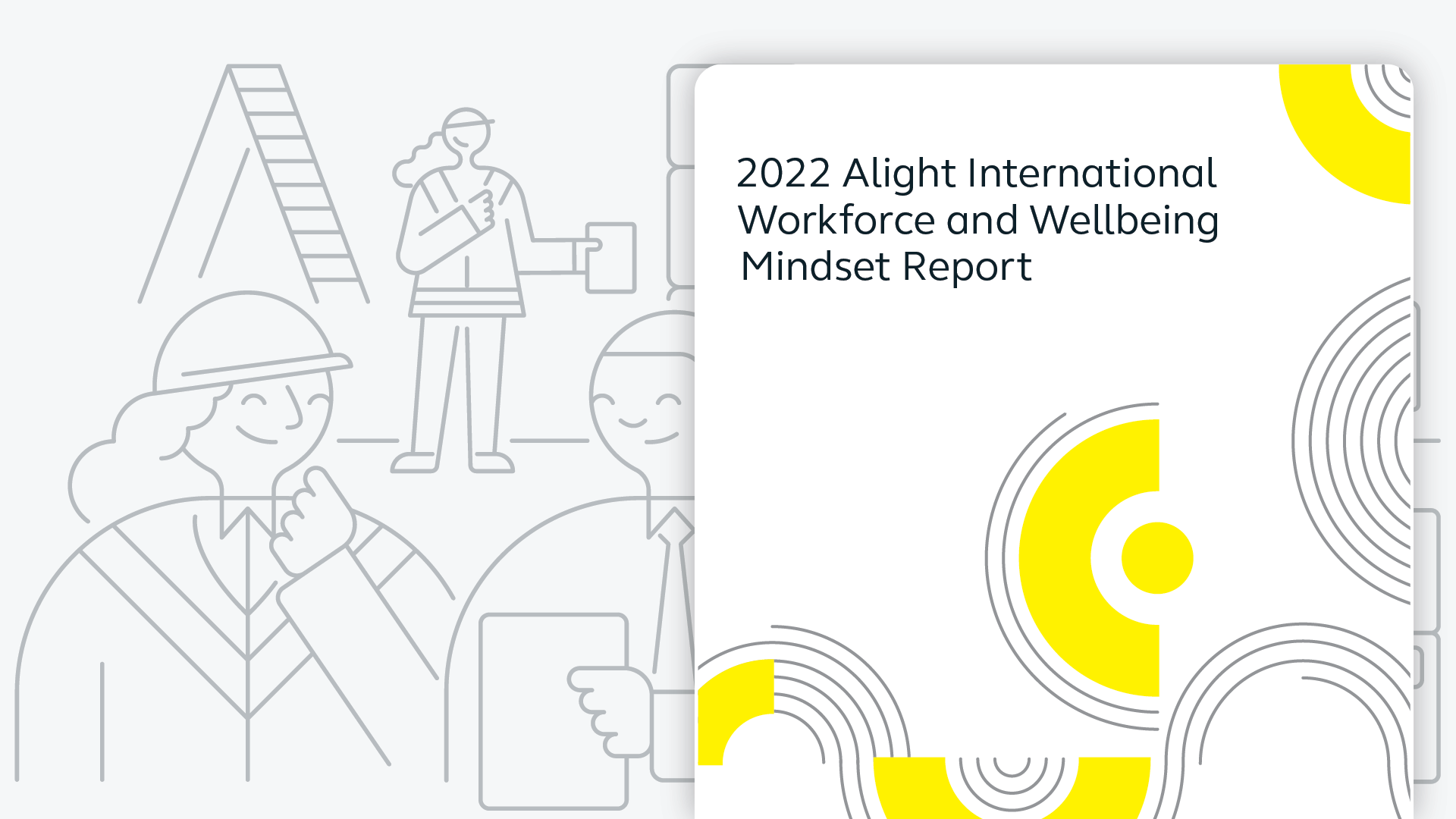 The 2022 Alight International Workforce and Wellbeing Mindset Study is our 12th annual look at employees' wellbeing attitudes and needs, overall employee experiences, culture, total rewards and workplace technology. It is also the first-time employees from outside the United States have been surveyed.
10,000 employees across five countries — United States, United Kingdom, Germany, France and The Netherlands were surveyed during February and March 2022. This report is a fascinating insight into the mindset of employees in the post COVID-19 era.
Highlights of the report
More than half (55%) of employees think about leaving their current employer
73% report moderate to high stress levels
Fewer than one in four (24%) employees say they are always or almost always able to be fully productive while working
Employees in Europe tend to be more pessimistic about their employee experience than their U.S. counterparts
More than half of employees (54%) say a flexible work environment really differentiates one employer from another
Please fill out the form to access the content.
webpart.gatedcontentform.loading…