We take a look at different facets of AI that make it a powerful HR solution for those who aim to strengthen their talent practices and their employee experience.
Artificial Intelligence (AI) has helped usher in an era of business disruptions and intelligent processes and has accelerated productivity and growth. A technology revered for its ability to rethink existing ways and create better, more efficient processes and criticised for causing job loss, AI holds immense potential in reshaping talent practices. AI solutions save costs, influence more accurate data-based decision-making, and can free HR leaders from conducting routine tasks to focus on creating more strategic impact.
HR transformation and the use of AI to restructure existing talent management practices have opened new opportunities for HR leaders. Companies today are poised to reap benefits of nuanced algorithms and programmes that offer new solutions to tackle pressing talent concerns.
Deeper workforce insights
In addition to automation of routine tasks, AI can generate workforce trends that can help further improve the employee experience. HR leaders can take a deeper dive to collect and analyse employee opinions, perceptions and feelings and provide a way to harness multiple sources of information to understand the intricate dynamics of the employee experience. As the AI system learns and improves, it provides better employee insights like development and succession planning. It leads to HR leaders and their teams taking a more strategic role as it predicts disengagement, improving the company's ability to further a robust experience. AI helps drive insights that feed into the formulation of better HR strategies.
Better Employee Experience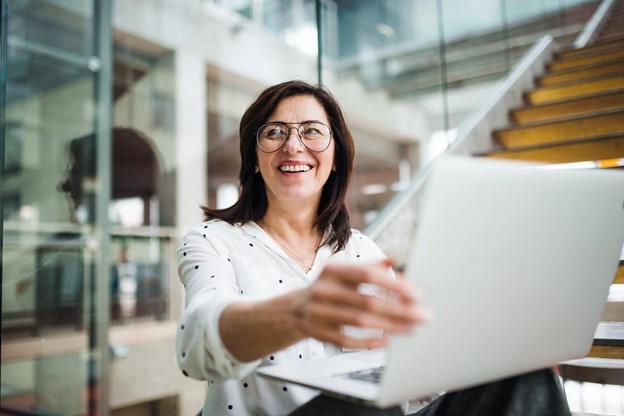 It's no surprise that AI today plays a significant role in HR transformation, leading to better workforce performance. A key advantage of AI in HR technology & transformation is its ability to facilitate a rewarding employee experience.
Employee experience is pivotal in today's world of fast-evolving preferences and shorter attention spans. Building the right experience ensures engagement and retention of the target audience. Formerly restricted to customers, companies now recognise the need to provide a robust employee experience as a cornerstone of impactful talent strategies. A recent report by Alight shows the growing importance of employee experience across different regions in APAC, with companies agreeing to expand their technological architecture to address the demand.
AI's truly revolutionary ability to strengthen employee experience comes from its ability to learn and improve its services. Today's AI-driven HR transformation relies heavily on Machine Learning (ML) and deploys various ever-improving services. Companies can extend this increased personalisation through different facets of the employee lifecycle. To tap into the potential of AI and leverage it to create a strong employee experience, you need to think about how you can strategically restructure each talent process by using AI to create a better experience.
Conversational chatbots
Conversational chatbots help employees access various services and create a work environment where employee concerns are heard and addressed. Advanced Natural Language Processing (NLP) and Machine Learning (ML) provide companies with an impactful tool to engage employees and provide relevant services. With a 24/7 availability, and the ability to provide personalised solutions, chatbots are changing how employees communicate, obtain information, and interact with the organisation. AI plays a vital role in humanising the company and facilitating natural and intuitive interactions with the company that is more accessible, effective and individualised.
Its application in recruitment, for example, allows recruiters to cut down hiring time and ensure candidates are promptly informed of their job suitability. With a data-driven approach to CV screening, identifying appropriate traits and eliminating human biases, the use of AI ensures that employee experience is positive from the get-go. Their ability to learn and have meaningful conversations with new hires help make onboarding easier and smoother. Similar advantages accrue leveraging AI to rethink employee skilling, total rewards, engagement and more.
Symptomatic of the expanding digital world, AI today has become the preferred talent solution for companies across the globe. The new world of work requires companies to build better, more holistic ways to interact and engage with their employees, or they risk facing an exodus of skilled people. AI is a game changer, enabling technology transformation to build a robust end-to-end employee experience and provide HR leaders with strategic workforce insights.
In a world of tightening talent considerations—one where business leaders agree that having the right talent is a top priority—and fast-evolving employee preferences, AI allows HR leaders to reimagine experience across the different touchpoints an employee has with the company.