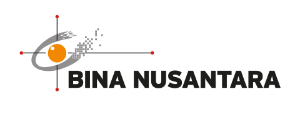 About BINUS
BINUS is one of the leading educational management institutions in Indonesia. Starting from a computer course with just dozens of students, BINUS now has BINUS School and BINUS University, providing educational services for tens of thousands of students. Set on becoming agile in this fast-paced world of work, the group engaged Alight to support the company in deploying Workday HCM and Financial Management, with the goal of becoming a data-driven enterprise utilising the latest innovation.
In this video, you'll discover how BINUS transformed their HR and finance processes with Alight and Workday achieving a 30% increase in efficiency, resulting in significant cost savings and improved customer satisfaction. Watch the success video below to learn more.
Challenge
Before the transformation journey, BINUS faced several challenges, including manual and time-consuming processes, lack of visibility into data, and difficulty in tracking expenses and revenues accurately.
Solution
To overcome these challenges, BINUS decided to do away with their old legacy system and deploy Workday HCM and Workday Financial Management in a two-phased project. The group switched to a cloud-based HCM and financial management solution that automated their processes, provided real-time visibility into data, and enabled accurate tracking of expenses and revenues. Alight's experts worked closely with BINUS' leadership and project management team to deploy the new system which integrated their HR and financial processes, streamlining their overall operations and improving collaboration between various departments.
Alight worked closely with the team at BINUS to understand their business requirements and pain points to design and implement a successful deployment strategy. Alight's certified experts play a crucial role in guiding and supporting the deployment cycle, from initial planning and design to final go-live and support. By taking extra care to dig deeper into BINUS' needs, Alight was able to ensure a smooth and successful deployment.
Anirban Dass, APAC Head of Business
Alight Solutions
Results
As a result of the transformation, with the newly implemented technology and optimised processes and operations, BINUS achieved several tangible results, including:
Increase in efficiency and productivity
Improved user experience
Reduction in financial processing time
Decrease in errors and discrepancies
Improved accuracy in financial reporting and forecasting
Enhanced customer satisfaction due to faster and more reliable financial transactions
Our entire transformation journey has been a game-changer for the organisation. We are now able to focus more on innovation and customer service, thanks to the time and cost savings we have achieved.
Harry Surya Adam, CFO/CHRO
BINUS
The new financial management solution has made my job much easier and less stressful. I can now access real-time financial data and reports and track revenues accurately, which has improved the overall productivity and efficiency.
Stephen Wahyudi Santoso, COO
BINUS
Sign up for a free consultation with our experts today!