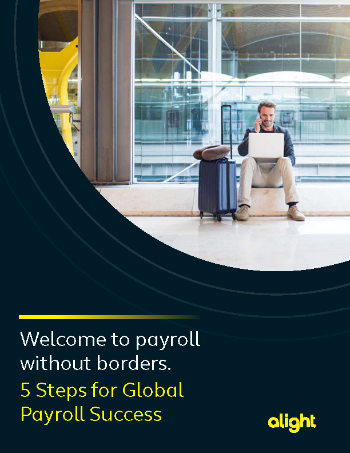 As businesses expand beyond regional borders, various difficulties come with it if not addressed correctly:
More regulatory hurdles must be overcome.

Outdated technology can no longer meet the new demands of a more dynamic work environment.

Consistency and efficiency of payroll operations are becoming ever more challenging due to higher levels of turnover.
Therefore, it's critical that when your business crosses borders, so should your Payroll.
To discover how to dramatically streamline global payroll processes, improve efficiencies and reduce complexity directly from payroll leaders, download our latest Alight eBook, Payroll without borders: 5 steps for global payroll success.
Please fill out the form to access the content.
webpart.gatedcontentform.loading…