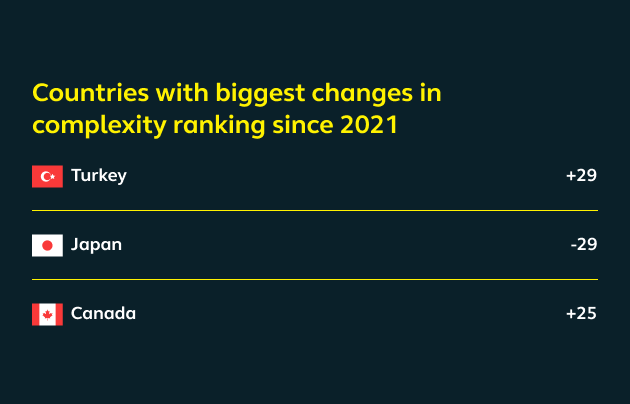 Our latest edition of the Global Payroll Complexity Index ranks 40 countries in terms of how complicated it is do payroll in those countries.
Our experts from around the world ranked the countries based on the various factors affecting payroll processing in those countries.
Top 3 most complex countries

* The information provided by this survey is for illustrative purposes only and accuracy is not guaranteed. Alight is not responsible for any use of the complexity or risk score. The complexity and risk scores are based on information you provided and may not reflect actual complexity, risks or implementing or running payroll for your company. The complexity and risk scores shown are based on many factors including but not limited to the regulatory framework in a particular country and is subject to change without notice.
Please fill out the form to access the content.
webpart.gatedcontentform.loading…