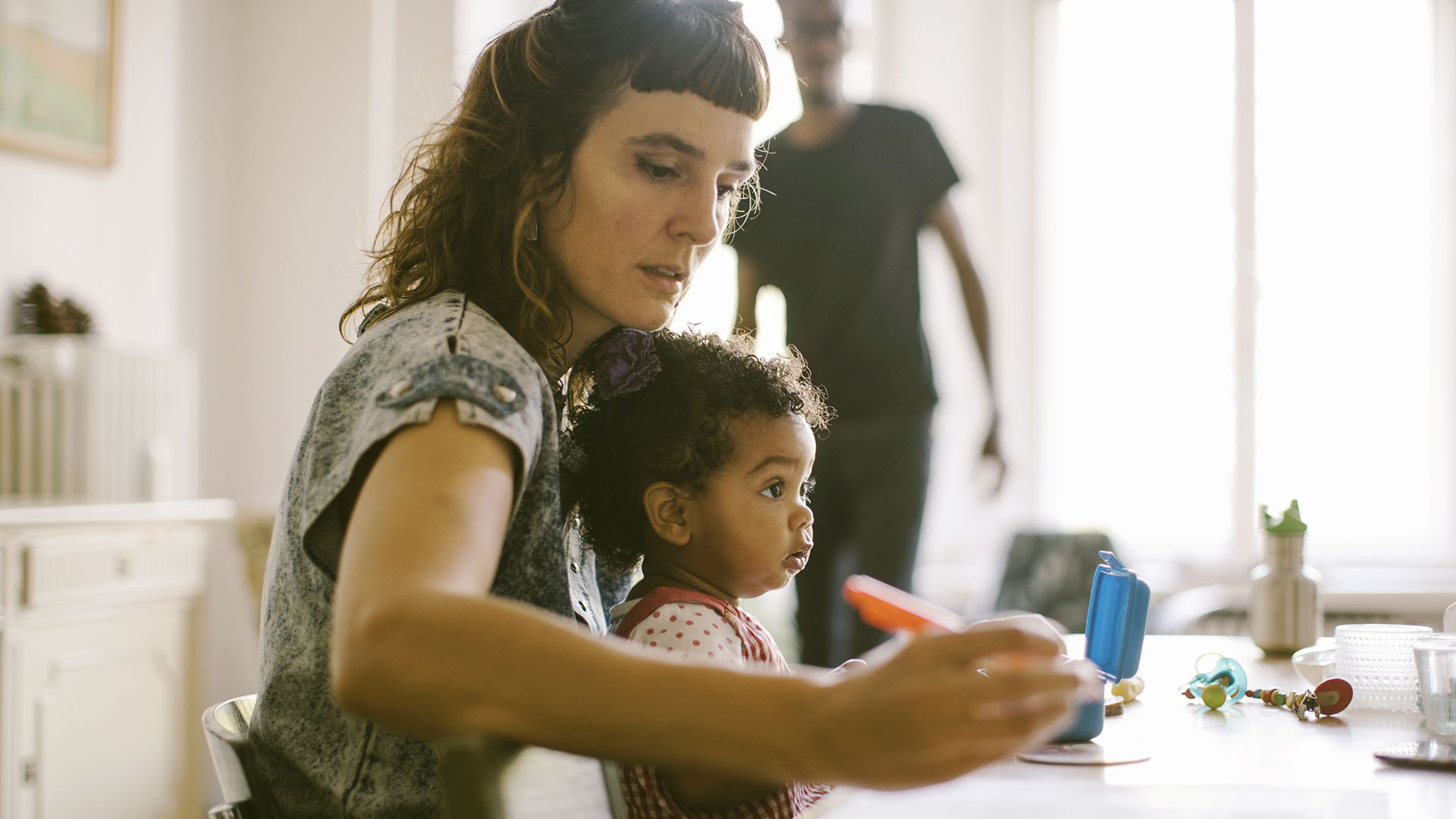 There is much uncertainty and stress, as well as ongoing effects from the COVID-19 pandemic in the world today, making it a more difficult place to live in.
The global security status quo of the past 70 years has been disrupted, which is devastating to those involved, and raises stress and tension levels.
It is little surprise, therefore, that there has been an increase in mental health issues over the last few years, according to the American Psychological Association (APA). When this translates through to the workplace, one common issue is prevalent - employee burnout.
What is burnout?
The World Health Organization (WHO) defines it as a syndrome resulting from workplace stress that has not been successfully managed. The WHO recognises three ways in which burnout manifests: feelings of exhaustion or energy depletion, distance from and/or negative attitude to work, and reduced professional effectiveness.
Burnout can have a detrimental effect on both the individual employee and the organisation in which they work.
Why does employee burnout happen?
Persistent stress, if left unmanaged, increases the chances of burnout happening. Looking at the pandemic, it can be clearly seen how major changes in our lives have increased stress, for example:
Remote working and erosion of office hours
Home schooling children at the same time as remote working
Restriction of movement and meeting friends and family during the pandemic
Polarisation of society from politicisation of pandemic-related topics, e.g., mask wearing or vaccines, leading to heightened social tensions
If we add these stressors to people, it is no wonder that employee burnout and its reported symptoms increased over the last two years. The APA report found that 79% of employees surveyed had experienced work-related stress in the preceding month, and nearly three out of five reported negative impacts of work stress that correspond with burnout symptoms.

Recent technological developments have been blamed on increasing stress and blurring the lines between work and home. For example, smartphones that have both work and personal emails on them enable people to be contacted 24/7 and they may feel pressured to work outside of office hours.
The pressure to be 'on' may be more profound in countries with little or no governmental social welfare support. This is because taking time off can mean no income, and long periods of illness may lead to loss of work and livelihoods. This exacerbates the risk of burnout further.
The personal cost of burnout
Physical and mental costs to the individual are the main impact of burnout, though these may vary by individual and are difficult to quantify and compare. However, there are some clear statistics on the cost of burnout.
The Harvard Business Review (HBR) reported in 2021 that burnout costs between US$125-$190 billion in healthcare spend per year in the USA. Employees who are burning out are also 2.6x more likely to look for work elsewhere and 63% more likely to take a sick day than an otherwise healthy employee, according to Gallup's 2018 research.
To quote the HBR, "Employee burnout is a problem with the company, not the person", but to minimise the risk of burnout happening and their staff suffering, both employers and employees must act.
Very few people have the 'superpowers' to deliver around the clock to a high standard. Believing in 'doing it all' with no side effects very often leads to failure and disappointment because it is impossible: something must give.
In his book Sapiens, Yuval Noah Harari highlights how humans have progressed at breakneck speed from being hunter-gatherers to office workers and that our bodies, adapted for life on the savannah, haven't caught up with the changes.
The lifestyle of the hunter gatherers wasn't dictated by the clock. There were shorter daily working hours, with more time preparing food and socialising with family. He concludes that our brains and bodies are still more suited to this way of life and haven't yet adapted to the pressures of modern society.
So why do we expect our bodies to keep up with all the extra stresses we put on them without something giving?
The managers critical role in preventing employee burnout
Managers' behaviour and being a role model play a part in burnout and its control. Consider a manager who works weekends, late into the evening. Their team may think they have to do the same, even if it's against the values of the organisation.
To help ensure employees perform to their best, employers must ensure they have not only good policy and practice, but also a supportive suite of employee assistance tools in place.
This can range from having an Employee Assistance Programme (EAP) to courses on stress management. Or encouraging employees to feel safe discussing mental health and fostering a culture that recognises issues and works hard to resolve them. This allows employees to feel free to make choices that balance their work-life without worrying about the consequences it might have on their career.
Policies that restrict work contact out of office hours (which has become law in some European countries), limits on overtime, and recognise overwork as a health and safety risk, not a virtue, are some examples of how things can change for the better.

Providing a suite of alternative employee benefits that support work-life balance such as flexible time options, wellbeing apps, meditation classes as well as many others can benefit both the employee and the employer.
It doesn't stop at provision. Making sure employees can easily access them and use them is critical in their uptake; and without uptake, there's no benefit.
Asynchronous Working – a double-edged sword?
Asynchronous working is the idea of doing work to suit the needs and preferences of the individual employee, albeit by a certain deadline. This means that 'night owls' can use their most productive hours late at night to get things done, and don't have to rely on their difficult unproductive mornings.
For 'early birds' this would be the opposite; or for carers with regular scheduled duties that cannot be avoided, they can work around these. However, recent research into app usage by Microsoft shows that there is now a 'third peak' of activity during the day, which arises between 18.00-20.00 hours. This reflects a time when employees are working again after putting kids to bed or eating dinner.
Employees must play their part in preventing burnout
It can only happen in an environment where employees feel safe and free. It is up to the employer and more importantly the manager to provide. Knowing what increases the risk of burnout is key to changing behaviour. Once recognised, it is easier for employees to avoid negative stressors and make time for stress-reducers.
For example, working from home may seem to increase efficiency, but how many of us have sat all day at the screen without taking time out? As we're not in the office, there's no walk to the coffee machine and chat with colleagues to disconnect and de-stress with.
If action isn't taken, burnout is a significant problem for both employees and employers as it can have lasting human costs. Organisations may suffer from lower productivity, contagious disengagement, and higher turnover. Although there's no magic bullet, there are concrete steps we can take to minimise and mitigate the risk. In our time, we need to be fully engaged in the battle against burnout.
Employee actions can really help, but they must be empowered by managers to take them. According to the section on 'mental and emotional health' in Alight's 2022 Employee Workforce and Wellbeing Mindset Study, the majority of employees said their current stress levels were 'moderate' to high, including eight in 10 employees in Germany. Globally, stress levels were generally higher among females, and in the US, those with high/moderate stress were younger.
When it came to controlling stress, US employees were reported to be more in control than those in other markets and more likely to feel able to speak openly about mental health challenges without fear of consequences. In France, just 27% of employees said they felt in control of stress and, generally, females were less likely than males to have spoken with their supervisor about their stress.
The most common effects of stress on global employees right now were found to be an inability to sleep (51%) and low morale or motivation (47%), followed by poor nutrition, anxiety and panic attacks, physical injury and illness, increased use of alcohol and tobacco, and missing deadlines and work, with six percent saying they'd lost a job as the result.