An experienced Workday partner
---
As one of the most experienced Workday partners in the world, we work with clients of all sizes, across industries and in all regions to help you realise the full power and potential of Workday. We have the tools to ensure a smooth Workday deployment and once live, our cloud optimization, payroll and HR services will help you stay at the top of your game.
Explore our Workday services
---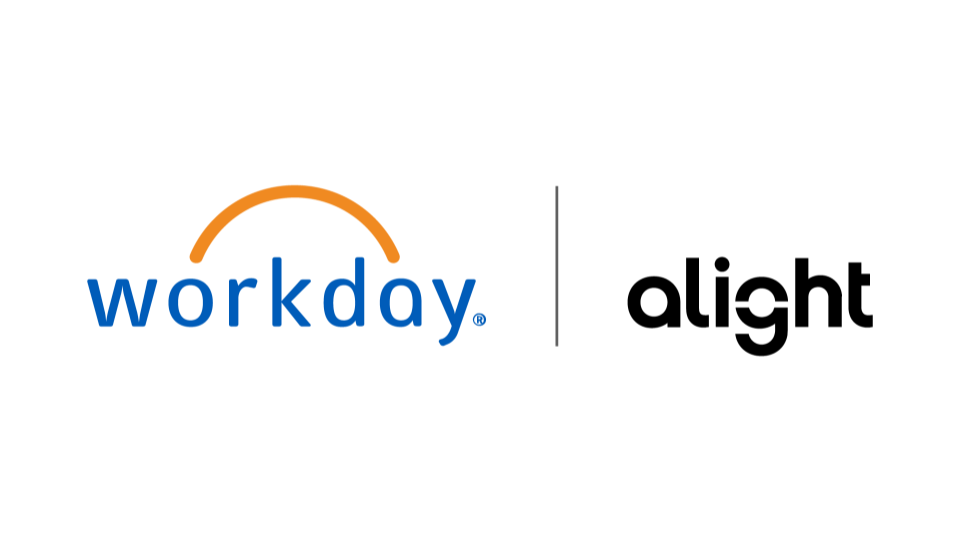 A unified, agile solution for HR & payroll, globally
Consolidate and simplify global HR and payroll to transform your business. Together Workday and Alight offer a unified and agile HR and global payroll solution that empowers organizations to source, manage and pay their entire workforce around the world in a simplified way.
 1,350  
Workday certified consultants 
800+
Workday deployments completed 
400+
Workday customers currently served 
2.7M
employees served on Workday payroll
Alight knows the business of HR and applies that knowledge first then adds in how to accomplish the task at hand in Workday... they enable you by arming you with the knowledge of 'how Workday does things'.
Director of HRIS and HCM Solutions 
Fortune 100 Company
How we work with Workday
---
You get our in-depth Workday expertise spanning professional services, payroll and workforce. 
Expanding Workday financials for global business objectives: TELUS International
"Alight did a fantastic job walking us through our system and advising us based on what they've established through their experience as best practice as we set requirements and designed our processes, so that by the time we were ready to go live, we had a good understanding of how to use our new system effectively and efficiently."
Mark Howitz, Senior director ERP & IT for TELUS International
Standardising global payroll for Repsol
Repsol turned to Alight to perform an audit on their legacy payroll system and processes. Over 30 opportunities were identified for Repsol to simplify and standardise their SAP platform and improve the overall integration within the Workday HCM platform.
Ready to find out more about our services?  
Learn more about how we can help your business.
Explore our full suite of professional services
---
Whether you're just starting on a plan to deploy a cloud solution or are already live, our team is ready to help you meet your objectives and maximise results.
Expert help that assesses your technology and guides you in your cloud journey.
Cut through complexity and map out a clear deployment for your organisation
Keep everything running smoothly once you go live to achieve the value of your cloud.