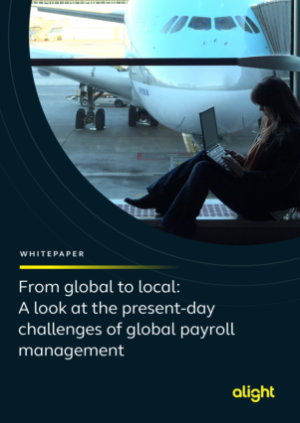 The financial and political landscape in which multinational companies operate is changing – and that has clear implications for the field of payroll management.
Although payroll remains a local activity, the shift to centralisation and the prioritisation of data analysis means there is a need for more standardised processes across businesses.
Download our latest whitepaper, From global to local: A look at the present-day challenges of global payroll management, and discover:

• How to reflect on your group HRIS architecture
• Optimisation of payroll processes
• Best practice integration with global administrative management system
Download your free copy now.
Please fill out the form to access the content.
webpart.gatedcontentform.loading…