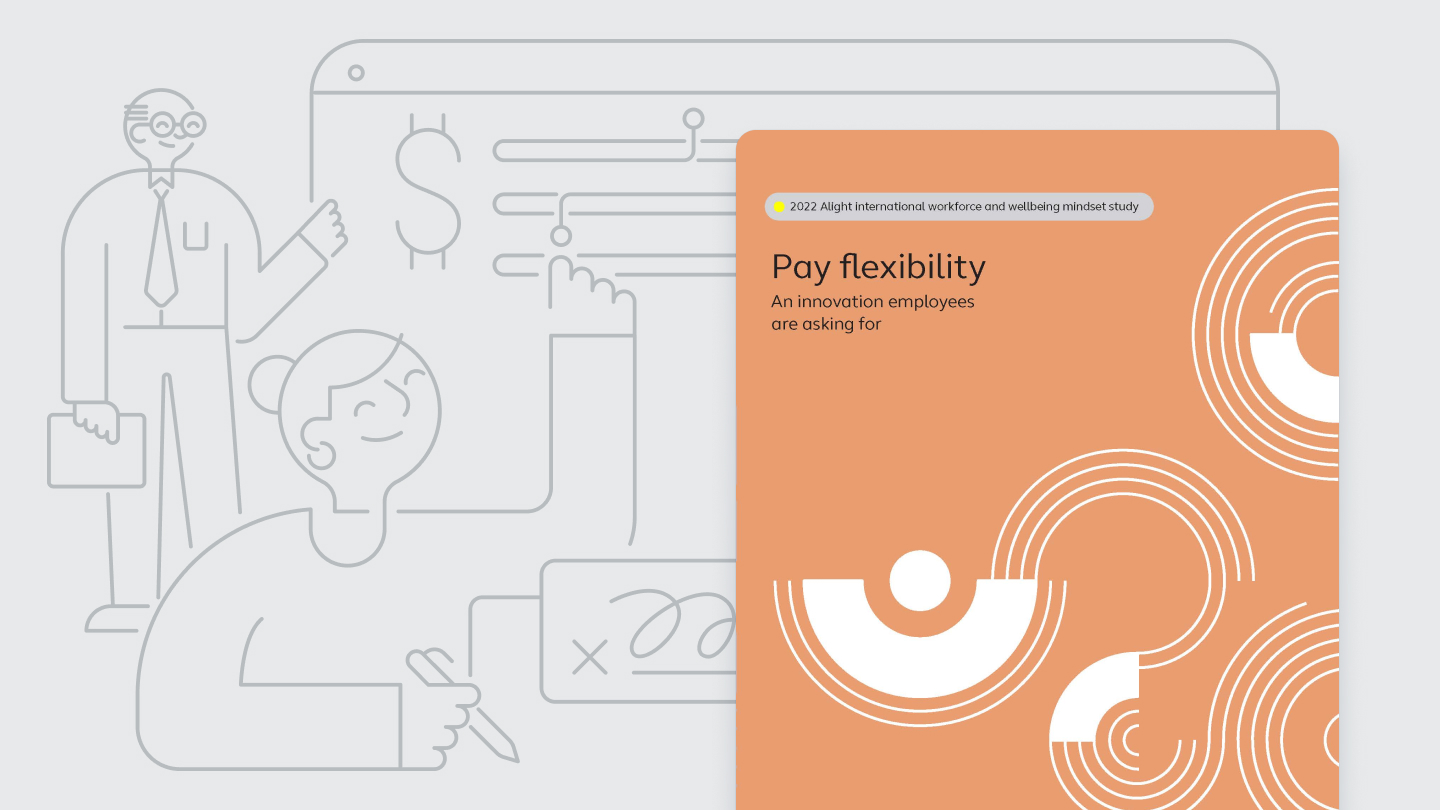 With rising inflation around the world pay flexibility is becoming an even more important discussion topic.
This report takes a deeper dive into employees' thoughts on pay using data from our 2022 International Workforce and Wellbeing Mindset Study . It highlights some of the major concerns employees have around their pay and future financial circumstances.
Reasons for leaving previous employer:
| | |
| --- | --- |
| Better pay | |
| Better benefits | |
| Better work/life | |
| | |
Alight surveyed 10,000 employees across five countries (United States, United Kingdom, Germany, France and The Netherlands) for our annual 2022 International workforce and wellbeing mindset study .
Now in its 12th edition, this study examines a wide range of focus areas, including:
Employee wellbeing and experience
Culture
Total rewards
Workplace technology
What's in it for employers?
This report highlights the thoughts of employees towards pay and financial wellbeing. It also offers some advice to companies in how best to address employee pay needs using innovative solutions.
Please fill out the form to access the content.
webpart.gatedcontentform.loading…