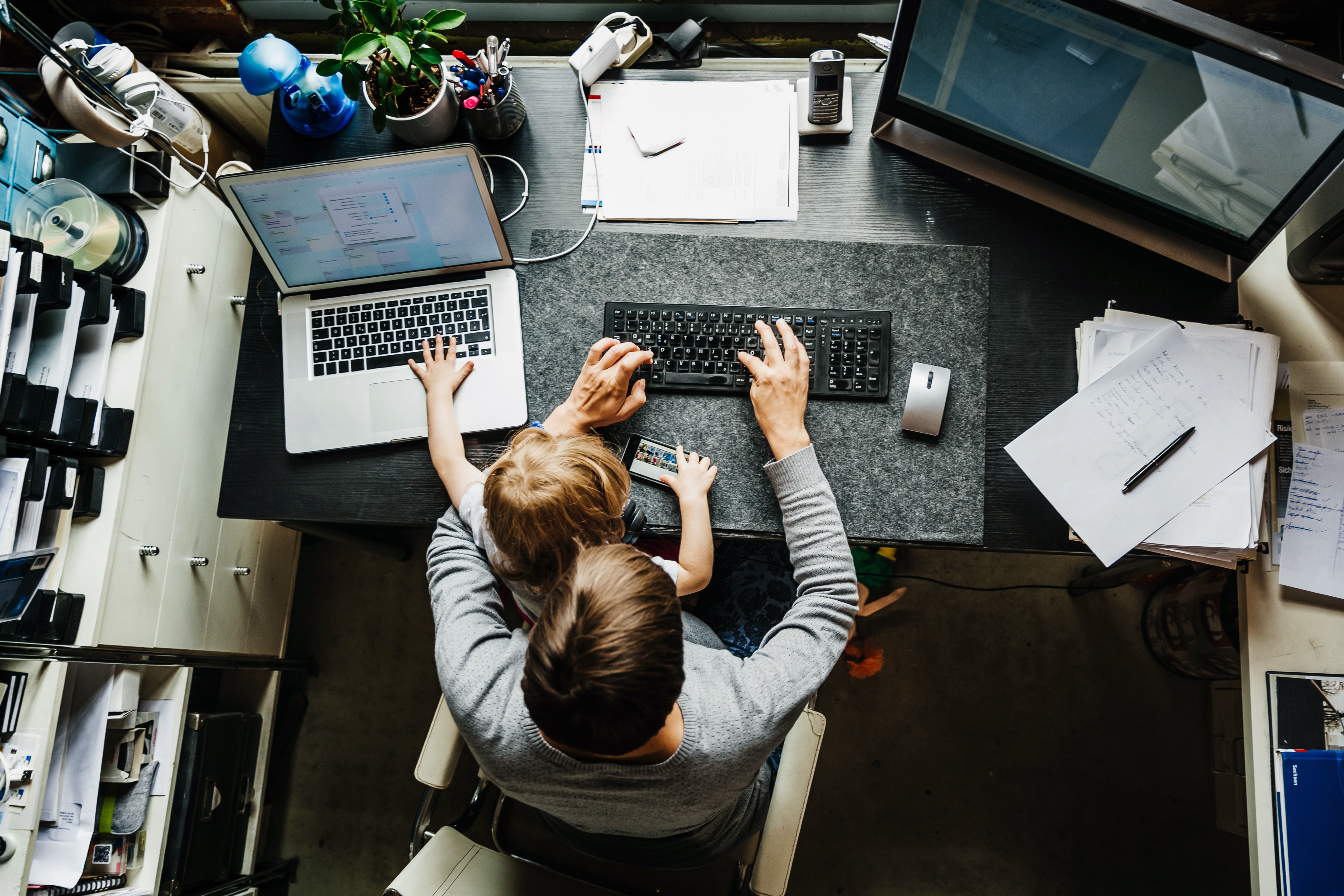 The pandemic and its consequential lockdown forced many to work from home: it was a benefit that wasn't previously on many companies' radars. Fast forward to the present, the question arises as to whether working from home will become the new normal.
'Remote working' is one of the most discussed topics in HR management. 'Work from home' isn't just a perk anymore, and many have realised that the productivity of their employees is not dependent on being in a physical office. As a result, pressure is growing on HR departments to become more digitalised through new innovations and solutions that makes working from anywhere easier.
The 'virtual office'
The past year has brought countless changes to work culture. Existing employees began remote working, and new employees began their role at home. The criteria when applying for jobs no longer applies to solely 'places of residence', opening the doors to new talent. By removing the barriers of cross-border employment, companies are able to tap into the global talent market. As a result job seekers have the opportunity to look for employers with flexible remote solutions and location-specificity is eliminated.
There have been many prominent business leaders who have said they will no longer need larger city offices, but there will still be a need for a base where people can meet, and work should they want to. The future of the office is an agile, flexible office where space is optimised.
Agile onboarding
Many typical processes that normally occurred in the office were moved to a virtual environment. The traditional onboarding was replaced with video tutorials and video calls, done from the new employee's home office. It became crucial that the right technology was in place, as well as remote accesses privilege granted, combined with the IT department preparing the correct equipment to be sent to the private address of the new employee.
According to our survey The Era of Agile HR the interpersonal connection between colleagues suffered as a result of virtual onboarding. Many of the respondents said they prefer face-to-face, when given the choice, oppose to meeting new faces through video conferencing. If employers initiate a hybrid method of work, both in the office and remotely, a remote work policy makes sense – improving the integration of new employees and fostering an ideal work environment.
As more remote workers will continue to have the ability to work from anywhere, remote onboarding is here to stay, even if it is only for some new employees.
Technology to facilitate remote working
Staying in touch with teams and colleagues moved almost entirely online, with most global workforces have to adapt to new conferencing apps such as Zoom, Microsoft Teams and Skype. Through these tools the HR department were able to manage professional development, training and personal resources more easily.
Companies that have cloud-based HCM (Human Capital Management) systems have a competitive advantage for both employees and managers. Through appropriate tools, HR can more easily manage personal resources and effectively manage the qualifications, training and professional development of their employees. The HCM tool can also be used to identify training measures for specific positions. In this way, the HR department can control the effective positioning of employees and the competitiveness of a company.
Continuous Performance Management (CPM) tools also make remote management easier for companies. Here, employees and managers can regularly view or change their goals. For employers, this is invaluable in a work environment that is so quickly moving to remote work. Because goals, training and development offers must be constantly optimised by companies. The data from CPM systems can be of great benefit to companies in the coming years. This allows them to identify needs and problems in different teams and positions much faster and respond to them with training and recruiting processes.
The future of HR is digital
The outward trend of automation and digitalisation will continue to dominate in the come years. Many employers are also moving away from a traditional employer-employee relationship, encouraging greater personal autonomy. COVID-19 could prove to be a catalyst for these changes, if not the cause for digital transformation.
Companies that struggle to manage their employees virtually will undoubtedly need to improve and expand their IT systems and software tools. This is the only way to keep up with topics such as remote work and automation. New technologies such as VR (Virtual Reality) can also play an increasingly important role in future corporate communication.
The COVID-19 pandemic has resulted in a plethora of change and shown us that transformation is needed. Organisations need stable HR leadership more than ever, therefore it is imperative for success that businesses continue to invest in their HR function, giving them the tools and resources they need to be successful.