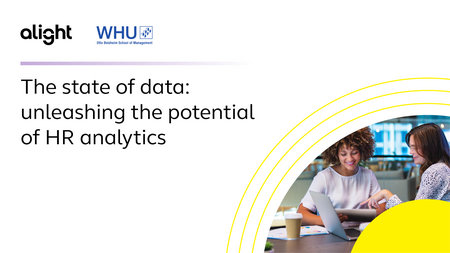 Did you know that HR analytics has the potential to significantly boost employee productivity, enhance workforce planning and improve talent acquisition?
According to a collaborative research study conducted by Alight and WHU - Otto Beisheim School of Management, despite these compelling statistics, many organisations are not fully harnessing the power of HR analytics.
87% of professionals agree that analytics boosts productivity
81% believe it enhances workforce planning
79% recognise its potential in talent acquisition
Why is this?
The study sheds light on the reasons behind this underutilisation and a deeper understanding of how certain behaviours and mindsets can hinder the full application of HR analytics.
Ultimately, HR Analytics is the key to making better decisions, driving innovation and improving your workforce and organisation.
By downloading and reading the report, you'll gain strategies, case studies and success factors for implementing HR analytics effectively.
Please fill out the form to access the content.
webpart.gatedcontentform.loading…