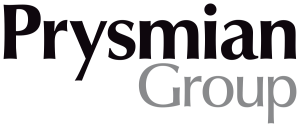 About Prysmian Group
Headquartered in Milan, Italy, Prysmian Group specialises in the production of electrical cable for use in the energy and telecom sectors and for optical fibres. The organisation has a 140-year history and operates globally in 108 plants and 26 research and development centres. The organisation was struggling with a disconnected HR and payroll experience, lack of standardisation, and manual processes and wanted a truly global solution for their multi-country workforce.
Challenge
Prysmian Group had seen rapid growth over the years, which included several acquisitions where systems and processes were inherited. The team were challenged with numerous platforms and vendors to manage and were struggling to get visibility into their global HR and payroll operations. Prysmian Group set out to:
Improve workforce and talent management – harmonise global operations to gain global governance and better cost control
Boost employee self-service and process automation – provide consistent ways of working across all regions with standardised processes to increase efficiency and productivity
Establish employee centricity – deliver an enriching employee journey that encourages employee self-service for increased engagement
Solution
Harnessing a modern HR experience
To streamline operations and improve global governance, Prysmian Group deployed Workday Human Capital Management (HCM) to manage their global workforce. Workday HCM gives global employees a central system for managing HR data, automating workflows, and providing a powerful tool for insights and analytics.
Unifying global HR and payroll
During the deployment, the team quickly realised the importance of the integrations between Workday and their payroll platforms and decided to expand an existing relationship with Alight to deploy its global payroll solution to some of their major employee population countries. Alight also delivers flexible tiers of Payroll Services to 10 countries and provides a centralised platform, Alight Worklife, to review, process, report and analyse payroll for 47 countries.
Continuous optimisation for long-term success
Today, now live, Prysmian Group also partners with Alight for Application Managed Services (AMS), adopting new Workday functionality, optimising HR and payroll processes, and embracing greater accuracy and efficiency in payroll.
We started our transformation project only thinking about how to improve our HR processes and the related employee experience but during the deployment it quickly became clear how significant global payroll was in achieving our objectives. Together, with Workday and Alight, we now have a connected and unified experience for HR and payroll globally and have improved efficiency and productivity by embedding automation and standardisation.
HR Digital Innovation Director
Prysmian Group
Results:
After partnering with Workday and Alight, Prysmian Group now have a unified and flexible HR and payroll system for their global workforce. Our partnership allows Prysmian Group to standardise their employee experience across geographies, improve governance and visibility, and improve accuracy and efficiency.
Improved visibility and cost control through a unified HCM and payroll experience that enables global governance
Processes are standardised across regions improving efficiency and productivity
Increased HR and payroll efficiency with 10 countries opting for managed or comprehensive payroll services from Alight
9 payroll systems were eliminated and replaced with Alight's Global Payroll which seamlessly integrates with Workday
Payroll quality increased with 99.9% payroll accuracy achieved in the countries managed by Alight
Employees now have a single place to access their HR and pay information
Improved data integrity and analytics for better planning and decision-making
Improved hiring process by reducing the time to recruit