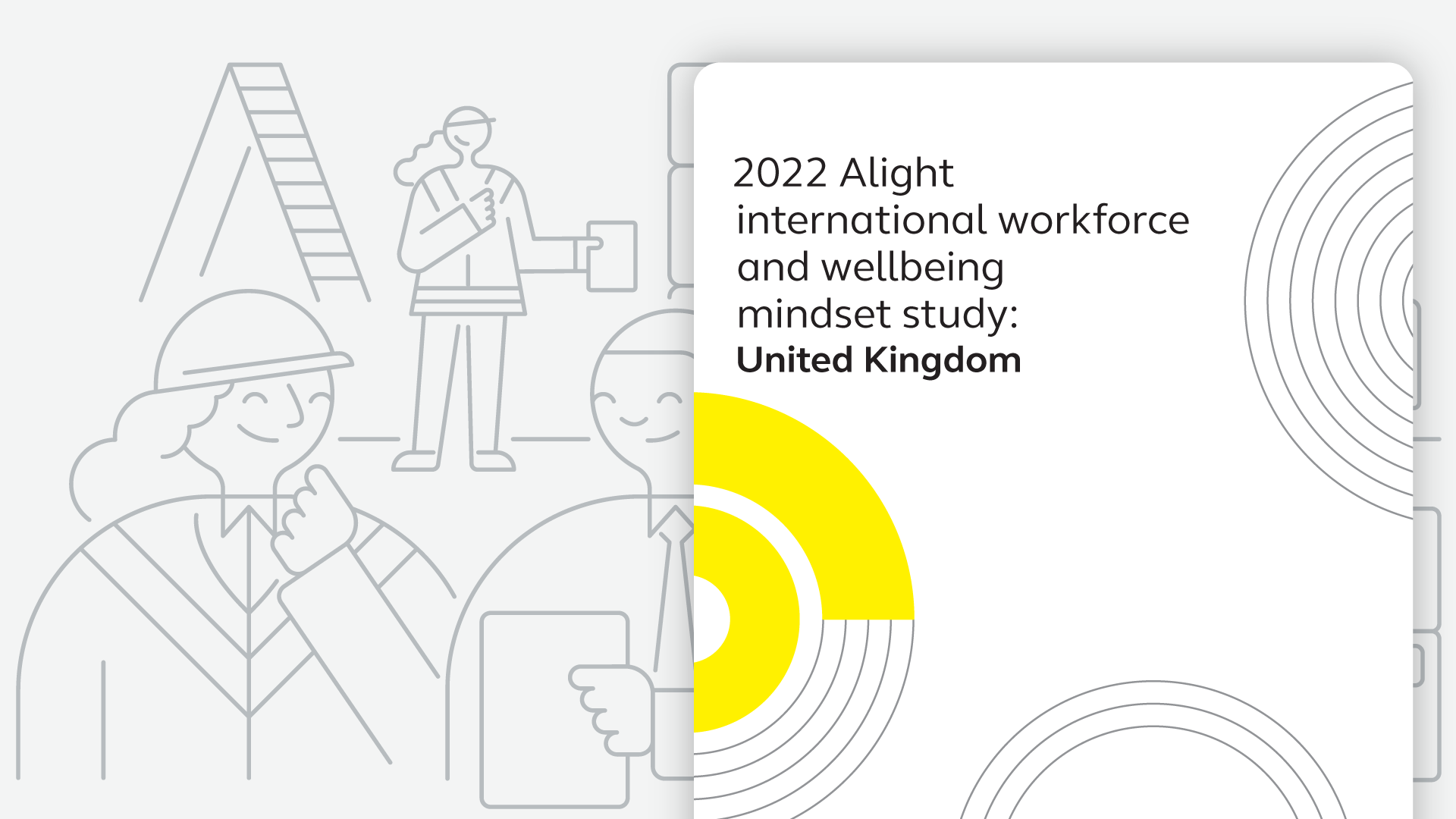 The 2022 Alight international workforce and wellbeing mindset study is our 12th annual look at employees' wellbeing attitudes and needs, overall employee experiences, culture, total rewards and workplace technology. It is also the first-time employees from outside the United States have been surveyed.
2,000 employees in the United Kingdom were surveyed during February and March 2022. This report is a fascinating insight into the mindset of employees in the post COVID-19 era.
Highlights of the UK report
Only 14% of UK employees have a great experience at work
71% are suffering from moderate to high levels of stress
Half have experienced low morale due to stress
40% of employees in the UK rate their wellbeing highly
Just over a fifth (21%) say the level of debt they have is ruining the quality of their life
Please fill out the form to access the content.
webpart.gatedcontentform.loading…