Why follow workforce planning trends? And why should this function be coordinated between Finance and HR? In successful organizations, Finance and HR collaborate closely on workforce planning. They depend on each other to align resources and skillsets with strategic business goals and ensure the plan is in line with the budget. Because the workforce is typically the largest driver of cost, and in many cases, revenue, it's critically important that Finance and HR teams actively manage workforce plans that set the stage for future success.

Here are five top trends shaping workforce planning:
1. Workforce planning is a fusion of process, culture, and technology
The process needs to be efficient, streamlined, and as automated as possible, so it's up-to-date, accurate, and not overly time-consuming. Culture should be one of collaboration, with both teams able to "speak the language" of each other's domain while being in sync with the overall business needs that drive investment.

Most importantly, technology is the "great enabler" that allows continuous, active workforce planning processes. It employs key cost and success drivers, combined with analytics, that measure performance to plan. Alignment is achieved when these functions operate in a seamless fashion to accomplish strategic goals.
2. Workforce planning should focus on employee experience
Finance can analyze human capital data to determine how employees are contributing to both the organization's top and bottom-line. Working from integrated models, HR can strategically allocate resources, hire the right people at the right time, start programs that nurture talent, and more, to ultimately elevate the employee experience. Additionally, both teams ensure that investments are effectively allocated to create the best workforce mix.
3. Cultures of collaboration – Workforce planning is made for teamwork
Teams that plan together, go further together. Workforce planning is made for teamwork between Finance and HR. Cross-functional insights are necessary to detect connections and to understand the effects of specific actions on other areas of the business. As Finance and HR departments form strategic partnerships, they can work together to analyze dynamic workforce plans, with real-time data, that inform strategic decision-making.
When Finance and HR are empowered with collaborative processes, cultures, and technologies, they can plan for an optimized organization positioned for success.
4. Business agility achieved through workforce planning automation
For modern cloud-based technology, it's all about the user experience. As software systems learn what humans need, they're becoming more intuitive, using advanced algorithms to perform functions automatically without programming.

Likewise, this cloud-based technology uses machine learning to be more in tune with the needs of Finance and HR. It's very responsive, carrying out complex functions with several clicks of the mouse. This ease-of-use translates into greater productivity and profitability.
To stay agile today, the need for faster insights is stronger than ever. Automation handles previously manual work itself, so Finance and HR now have time to focus on higher-level, strategic workforce analysis.
5. Service-driven financial technology is key for workforce planning
Because business is all about people, innovations for Finance and HR are increasingly service-driven and will continue to be in the years ahead. They have the human element that gives a personalized, more intelligent employee experience designed to improve efficiency, knowledge sharing, and collaboration with your workforce.

This is especially the case with SaaS financial systems. When software is complemented with personalized service, organizations get the all-in-one solution that creates better ways for people to work and drives greater business value.
Workforce planning trends: Planning for people
In developing plans for your workforce, people are at the center. Finance and HR focus on the moments that matter to employees. When Finance and HR plan for people, they respond with agility to employee well-being. As people thrive in the workplace, they can work together toward a bright future.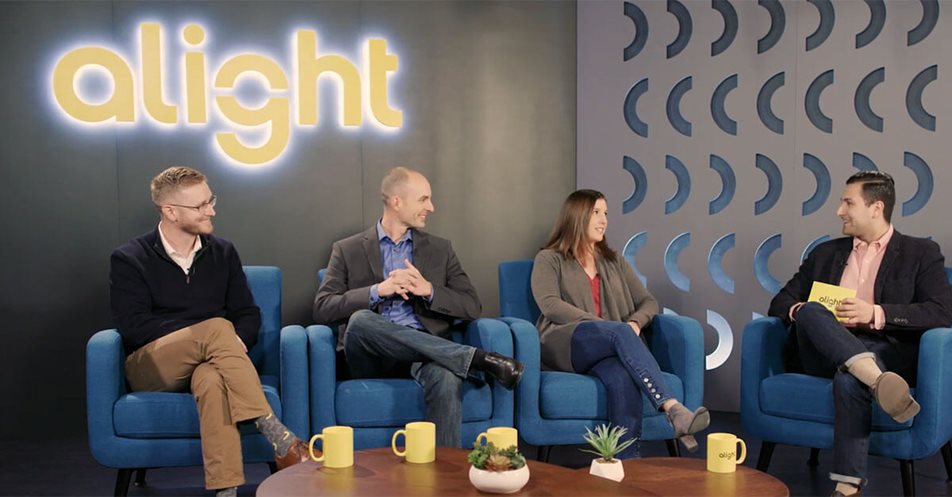 ALIGHT ON VIDEO SERIES
Our panel of Alight experts shared insights on what we expect in 2020. We also revealed the top tips for proactively preparing your teams and identifying opportunities for the future.