If your organization wants to improve your approach to Workday releases — free up resources, save time, ensure compliance, and reduce spend — testing automation might be the answer.
With Alight's Workday Automated Testing powered by Cloudbera Genie, it allows you to do more with less so you can focus your resources on other strategic business needs.
What is test automation?
Test automation is a problem solver. It's a set of tools that facilitates execution of test scripts against non-production Workday tenants. These tools run and manage tests exactly in a way that an employee would run through the same set of steps through the user interface.
Tests can include:
Validation of tasks and business processes
End-to-End testing (including third-party applications integrated with Workday)
Security validations
Integration testing and validation (including file formatting and scenarios for both Inbound and Outbound Integrations)
Report validations
Payroll compare
The automated testing tools should also include defect management. If an error occurs during testing, how will that defect be recorded and tracked to resolution? What documentation is required to support the testing?
---
4 big benefits of automated testing
So, why introduce automated testing into your overall strategy? The answer is as easy as 1, 2, 3… and 4.
Resourcing: Automation frees up the resources otherwise dedicated to taking on testing. That means more time for the strategic tasks that impact the bottom line.
Consistency: Automation executes testing consistently every time, leading to fewer errors. It works by building a comprehensive library of tests that cover the scope of your Workday deployment.
Repeatability: Automation allows you to perform the entire suite of tests as needed when significant configuration changes are made. Or, with slight tweaks, use the same tests to cover an addition to the tenant, for example, a new company. Now that's efficiency.
Documentation: Compliance matters more than ever. Testing automation documents your full scope of testing to keep things on target and in line.
---
A strategic shift in focus for bi-annual releases
The challenges: Many companies are unable to maximize the value from their Workday implementation because they lack the bandwidth to truly evaluate optional features that could be turned on in tenant. Often, changes initially introduced as optional become mandatory in a later release. Automation provides the opportunity to proactively adopt the change when it best fits your organization, rather than waiting until it is no longer optional.
The solutions: Automated testing lightens the load on your team and shifts the focus during bi-annual releases. Rather than fixating on regression testing, your experts will have more time to evaluate release updates.
The results: A better understanding of release features, the impact on users, and a clearer picture of the change management required for your workforce.
---
Partnering for the best results
Even the best testing tools are only as useful as the testing strategy. That's why client involvement is key to designing a thorough testing approach. You know your business better than anyone. The automation tool will make the testing easier but can't replace a solid testing design.
Balance: Don't be lulled into the overly-optimistic approach of simply confirming expected behavior still works across a financial process. Balance your positive tests with negative tests. What are the critical validations or worktag usages that must continue to work? Where are the more complex rules that need to be validated?
Review: Allow time in the testing cycle to review results. Particularly on your negative tests — the automated script may have stopped because the process didn't complete successfully, which is what you want from a negative test. But did it fail for the right reason? Review positive tests too. Even if the business process was completed successfully, confirm that all the right approval steps were triggered along the way.
Adjust: Your business is constantly changing. Your testing strategy should adjust accordingly. Allow for resource time with every testing cycle to review your test scenarios and data. Are you still testing with relevant data? Are there scenarios that should be added or outdated ones that should be removed?
Plan: Whether or not your organization implements testing automation tools for Workday, make sure you plan ahead of each bi-annual release to prepare and execute a solid testing strategy. Test automation tools will make the execution of your strategy less resource intensive, and put you in a good position to re-execute on demand for other reasons, including internally-driven system configuration changes.
---
How Alight can help with Workday Automated Testing
Alight provides the expertise, solutions, and support your Workday tenant needs. In addition to our testing tool powered by Cloudbera Genie, Alight's Release Management experts will guide your organization through the release process. Our team prepares detailed analysis and guidance for each bi-annual release and we'll help you understand the mandatory changes that will impact your users and assess the optional features that could benefit your organization.
We also support you through the weekly service releases from Workday, giving you quick and useful information to know what has changed. And of course, Release Management includes access to our automated testing tool to give you all the benefits of consistent, repeatable testing with minimal resource needs.
Why stop at Release Management? Alight provides comprehensive Workday optimization expertise, too. Our Total AMS solution covers operational support such as functional configuration and security management; enablement services like tenant assessments to identify opportunities for more efficient processes; and oversight services such as governance and strategic roadmapping.
Our current catalog of test scripts include:
| Functional Area- HCM | Functional Area- Financial Management |
| --- | --- |
| Core HCM | Financial Accounting |
| Benefits | Assets |
| Compensation | Supplier Accounts |
| Payroll | Customer Accounts |
| Recruiting | Expenses |
| Time and Absence | Projects |
| Talent | Budgets |
| Advanced Compensation | Banking & Settlements |
| Learning | Financial Data Model (FDM) |
| Onboarding | Inventory |
| | Procurement |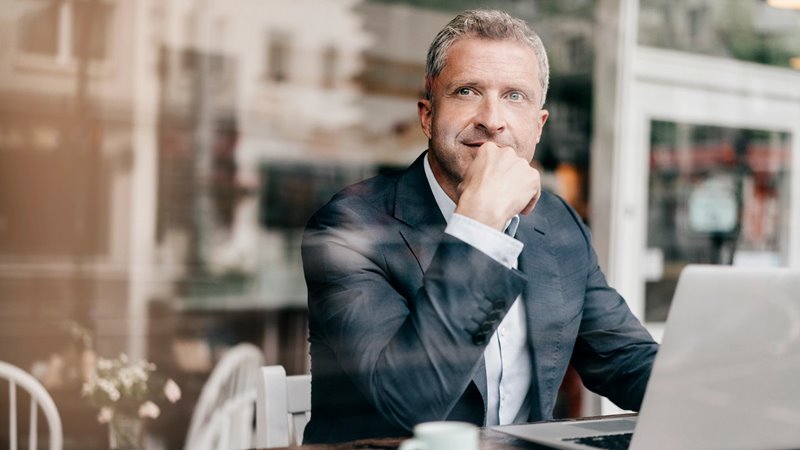 CONTACT US TODAY
Alight's test automation solution can help your team overcome some of the challenges you're facing. Learn more about how our expert team can better support you.