Company profile
Industry: Energy & utilities
Headquarters: Vermont, United States
Employees: 275+
The background
Prior to implementing Adaptive Planning, VEIC was producing its monthly forecasting using Excel. Due to VEIC's very complex business model, this made spreadsheet forecasting unsustainable. VEIC collects their forecast from the bottom up rather than a top-down approach from leadership which results in the involvement of a lot of stakeholders. Having a central place for everyone to submit a detailed forecast was critical.
VEIC has trusted Alight with every major Workday Adaptive Planning initiative they undertake. From initial implementation to a major model overhaul, to monthly financial forecasting, Alight has delivered. Alight's deep expertise allowed them to meet every challenge thrown their way – they are the best Adaptive Planning partner in the business.
Budget and Financial Planning team
VEIC
The approach
The VEIC finance team, with the guidance and expertise of Alight, deployed Workday Adaptive Planning for their corporate forecasting process. The driving force behind the decision was the accuracy Workday Adaptive Planning provides over error prone spreadsheets as well as these key factors:
Central solution for budget and forecast stakeholders to access anytime & anywhere
Cloud-based architecture, minimal IT involvement
One place for leadership to see roll ups and access reports
Flexible enough to accommodate changes
Alight was a perfect partner when VEIC transitioned financial forecasting into Workday Adaptive Planning. Alight took the time to understand VEIC's unique set of requirements. The end result was a polished model, a refined suite of tools and reports, as well as a solid and trusted process.
Budget and Financial Planning team
VEIC
The results
VEIC has reported impressive results since going live. Financial literacy across the organization has increased along with improved collaboration and stakeholder involvement in the budget and forecast process. VEIC now plans and strategizes around problems spotted in the forecast and has more robust scenario modelling for "what ifs". The VEIC leadership team benefits from better decision-making made possible with more accurate and consistent financial reporting.
Additional benefits
Better, faster, and more accurate budgeting and forecasting
Company-wide actual-to-forecast and actual-to-budget variance reporting
Improved reporting for the Senior Leadership Team, and ultimately, the Board of Directors
Financial Results Packets are produced in hours, instead of days
Cut several days out of the monthly reporting process and annual budgeting process
Workday Adaptive Planning has taken VEIC's financial forecasting to the next level. It has increased velocity – we are now able to quickly and easily provide meaningful forecast updates every month. It has increased financial data visibility and literacy throughout our organization through easy to digest reporting. Lastly it has reduced variability because we now have headlights on potential future issues allowing us to shape our future instead of reacting to surprises.
Budget and Financial Planning team
VEIC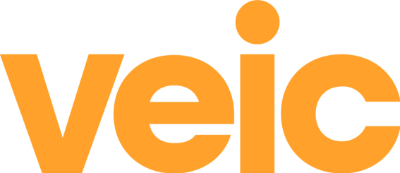 Company bio
VEIC is a sustainable energy company on a mission to generate the energy solutions the world needs. For over 30 years VEIC has been working with governments, utilities, foundations and businesses across North America to develop and deploy clean-energy services that provide immediate and lasting change. VEIC has expertise in energy efficiency, building decarbonization, transportation electrification, and breakthrough methods for a clean and flexible grid. VEIC design innovative solutions that meet clients' goals, while reducing greenhouse gas emissions. VEIC is nationally recognized for originating pilots and programs that optimize energy use, reduce energy burdens for low-income customers, and advancing emerging technologies and innovative program models.
In addition to their full-service consulting business, VEIC administers three large-scale sustainable energy programs: Efficiency Vermont, Efficiency Smart, and the DC Sustainable Energy Utility (DCSEU).
Why Alight?
Having been a Workday Services partner since 2008, we have completed more than 600+ Workday Adaptive Planning projects. Our award-winning team is focused on helping organizations increase profitability and business performance by providing exceptional financial, operational and systems expertise.

Download the full case study.
---
Please fill out the form to access the content.
webpart.gatedcontentform.loading…