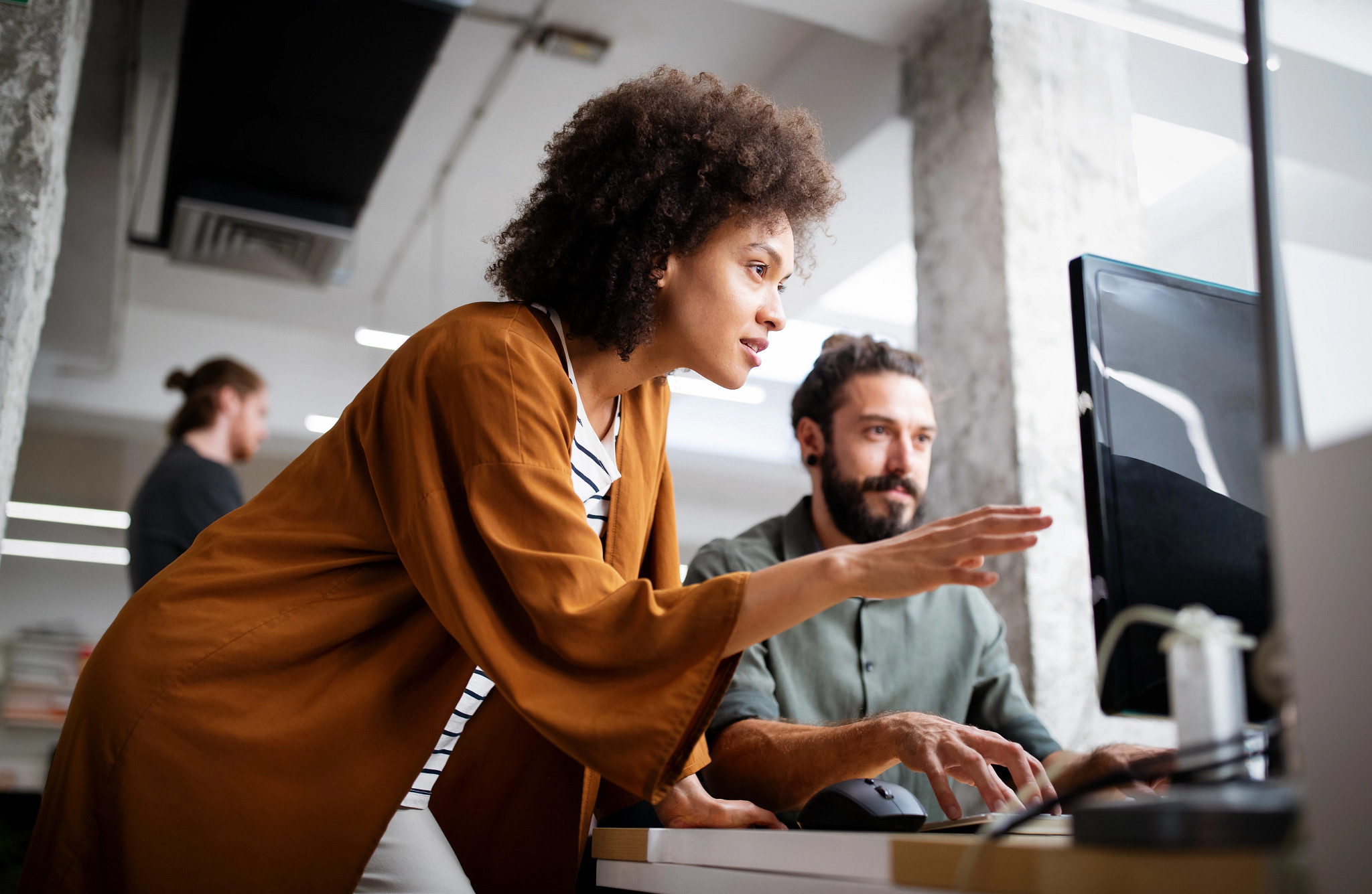 Alight Employee Onboarding (AEO) revolutionizes the onboarding process and transforms it into a journey of confidence and excitement.
Starting a new job can be an exciting yet nerve-wracking experience. However, the traditional approach of handing a hefty 30-page policy manual and a generic HR checklist on your first day can feel far from welcoming. Many new hires find themselves in this exact situation, left to navigate the complexities of their new workplace with little guidance. This disconnected and impersonal onboarding experience often leads to stress, frustration, and even doubts about their decision to join the company.
But what if onboarding could be different? What if it could be a smooth and empowering experience right from day one? This is where Alight Employee Onboarding (AEO) steps in.
In this blog, we'll explore the significance of onboarding, dissect the problem it aims to solve, and introduce how AEO offers a comprehensive solution. We'll also highlight the key features that drive benefits for both employees and employers.
Exploring the Significance of Employee Onboarding and Retention
Employee onboarding is the process for bringing new hires into both their positions and your overall company environment. This encompasses acquainting your new people with procedures, introducing team members and providing them access to a variety of essential resources.
Shockingly, 38.6% of employees choose to leave their employers within the first year of their employment, underscoring the pivotal role of initial experiences in shaping their commitment. Even more noteworthy, a substantial 90% of employers believe that new hires decide on their company's long-term suitability within the first 90 days, making this period a true make-or-break phase. Regrettably, despite this understanding, 33% of employers still lack a structured onboarding process. Only a small fraction of companies have fully embraced the benefits of automating onboarding, despite 76% recognizing its advantages.
This issue is fundamentally tied to the challenge of employee retention and turnover. This turnover can exact a heavy toll on resources and employee morale. The costs are more than just finding replacements. Other costs include lost productivity, the impact on team dynamics, and the potential disruption of customer relationships. In response to these challenges, Alight Employee Onboarding (AEO) emerges as a proactive solution, offering a path to improve retention and overall workforce stability while streamlining the onboarding process.
AEO: A Broader Solution
Alight Employee Onboarding goes beyond the standard onboarding process. It's not just about paperwork and compliance. It's about creating a seamless, digital experience that can combine high-touch outreach with the expertise of benefit counselors, if desired. This personalized approach ensures that new hires feel valued and supported from day one.
Key benefits for employees and employers
Benefits for Employees
Digital Self-Service Empowerment: AEO offers the convenience of a digital self-service solution for managing the maze of I-9 forms, W4s, E-Verify, and other paperwork. In addition, employees can explore the company's culture, mission, and enticing total rewards well before their first day. This digital pre-hire journey fosters an immediate sense of belonging, eliminating paper-based delays and granting instant access to vital information.


Complete Investment Insight: With AEO, employees gain a comprehensive understanding of the company's investment in them. They can see the full scope of their benefits and rewards, making them feel truly valued from the outset.


Pre-Hire Benefits Enrollment: AEO allows new hires to enroll in company benefits even before their first day on the job, giving them a head start on understanding and accessing their rewards.


Team and Company Knowledge: AEO provides resources for new hires to get to know their teams and the company's culture. This knowledge encourages a strong sense of alignment and purpose.


On-Demand Expert Support: Onboarding often raises questions, and AEO ensures new hires have quick access to subject matter experts in HR, IT, and other business domains through various channels, including chatbots, phone/email hotlines, and direct manager access. Whether it's a pressing issue or a common query, you can get answers and resolutions promptly.


Integrated Worklife Experience: Alight Employee Onboarding doesn't work in isolation. It seamlessly integrates with other essential HR solutions, including payroll, benefits, and well-being programs, through the Alight Worklife® platform. This integration creates a unified and continuous experience that extends from the pre-hire stage, through onboarding, and well into the future.
Benefits for Employers
Reduced Turnover: AEO's automated workflow ensures that all necessary documentation is completed and submitted correctly. The platform includes features like automatic form validation and electronic signatures, reducing the risk of errors and delays.


Increased HR Productivity: The platform's intuitive dashboard simplifies the HR professional's workload. It enables HR to monitor the onboarding progress of multiple new hires simultaneously.


Enhanced New Hire Productivity: AEO's intuitive interface allows new hires to become productive contributors more quickly. Employers can track the progress of their new hires and intervene when necessary.


Streamlined Compliance: AEO simplifies the complex world of compliance paperwork, such as I-9 forms, W4s, and E-Verify. These workflows are fully automated, reducing the risk of errors and minimizing back-and-forth. Customizable to meet your organization's unique compliance needs, the platform ensures that you're always in compliance, even in a global context.


Collaborative Onboarding: AEO facilitates collaboration among new hires, hiring managers, and HR teams. Managers can effortlessly track new hires' progress, share documents, provide approvals, and offer support through the platform's real-time dashboard. Alerts notify managers if new hires miss milestones or require assistance, preventing anyone from falling through the cracks. With this insight, they can adjust workflows and take corrective actions to ensure a smooth and efficient onboarding process for all employees.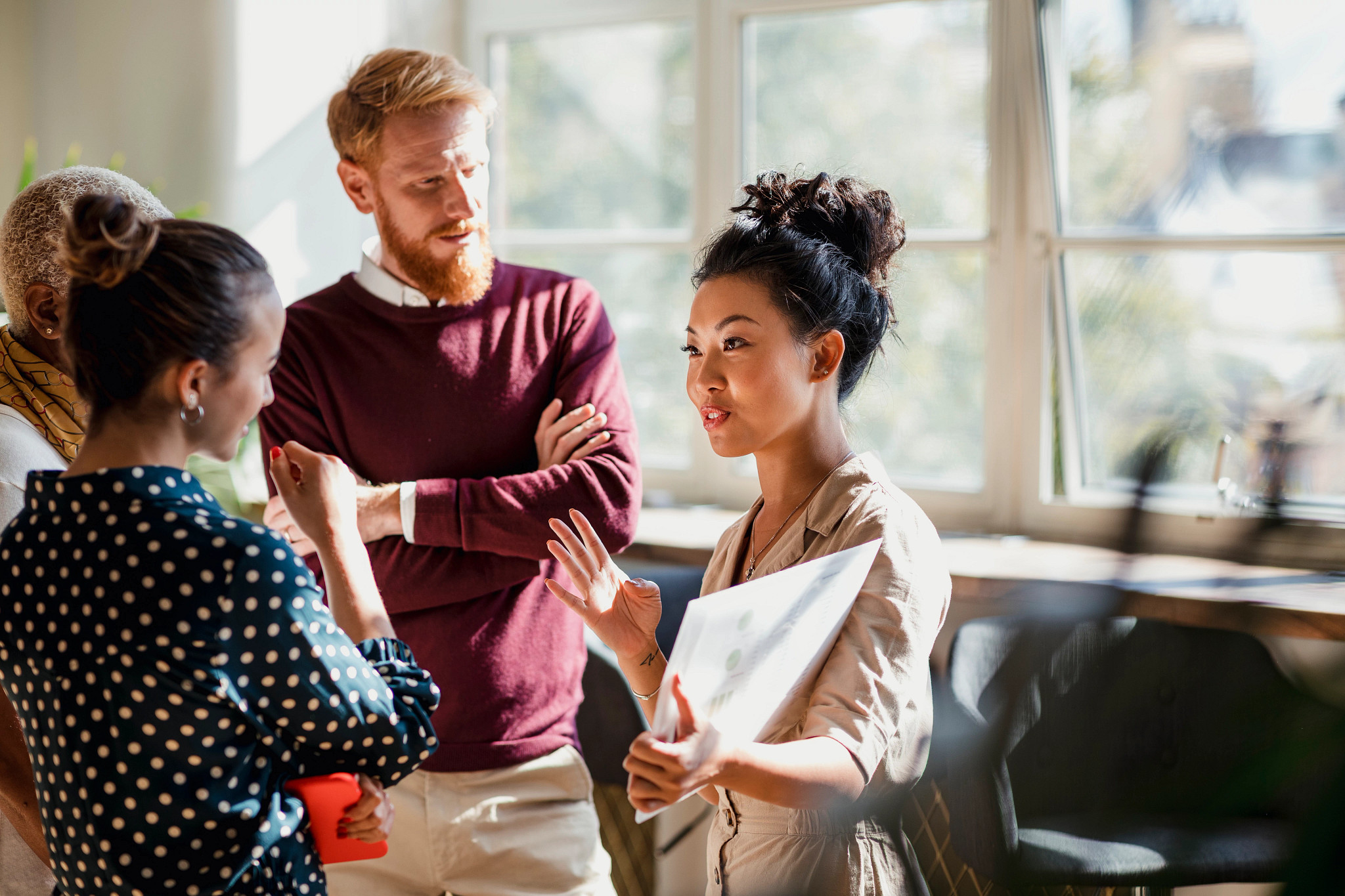 AEO in Action: Delivering Key Outcomes
A better employee experience serves as the foundation, leading to improved employee value, which includes streamlining the onboarding experience and enhancing benefits satisfaction. This contributes to a clearer understanding of total rewards, fostering a positive employee outlook, and creating a more inclusive workplace culture.
As time goes on, the improved employee value directly translates into increased employer value – with key outcomes such as:
- reduction in candidate ghosting
- decreased new hire turnover
- increased HR productivity, and
- improved new hire productivity
Additionally, the reduction of compliance risks and fines is a direct result of the improved employee and employer value. This interconnected flow underscores how a better employee experience leads to increased employee and employer value, ultimately benefiting the organization as a whole.
There can be a 25% decrease in HR time spent on onboarding, reflecting streamlined processes and increased efficiency in the onboarding experience. Furthermore, over a two-year period, there can be an impressive 67% decrease in employee turnover, signifying the potential positive impact on retention and overall workforce stability.
Next Steps to Transform Your Employee Onboarding
Effective onboarding doesn't just benefit new hires; it has a positive ripple effect across the employee lifecycle, from talent acquisition through to growth and retention. The time for consumer-grade onboarding is now.
In a competitive market where every human resource is precious, Alight Employee Onboarding (AEO) is an invaluable asset for both employees and employers. It's a comprehensive solution that addresses the problem of employee retention and turnover with efficiency, personalization, and measurable results. If you're looking to enhance your onboarding process, reduce turnover, and elevate your organization's productivity, it's time to explore AEO.
Contact our sales team to learn more about how AEO can transform your onboarding experience and deliver real value to your organization.