Better providers for better health outcomes
---
The delivery of low-value care costs tens of billions annually and leaves poor clinical and financial outcomes in its wake. This kind of substandard care provides little or no benefit, is medically unnecessary, or in some cases, is even harmful to the patient. Without a place to go to understand and identify the best options, participants are left to fend for themselves.

We help participants find high-quality, cost-effective providers and facilities. SmartSelect MD leverages rich data to give users deeper insights into expertise, outcomes and estimated costs.
Here's the challenge
Low-value care costs everyone
The delivery of inappropriate, wasteful care happens every day and employees don't have the tools they need to make informed choices. This costs both the patient and payers of care.
Here's how we solve it
Quality and cost insights for better decisions
Your employees need a simple way to find the high-quality providers and facilities in their network. SmartSelect MD is an easy-to-use provider search engine that helps participants confidently select the options that will deliver the most value while lowering overall spend for organizations.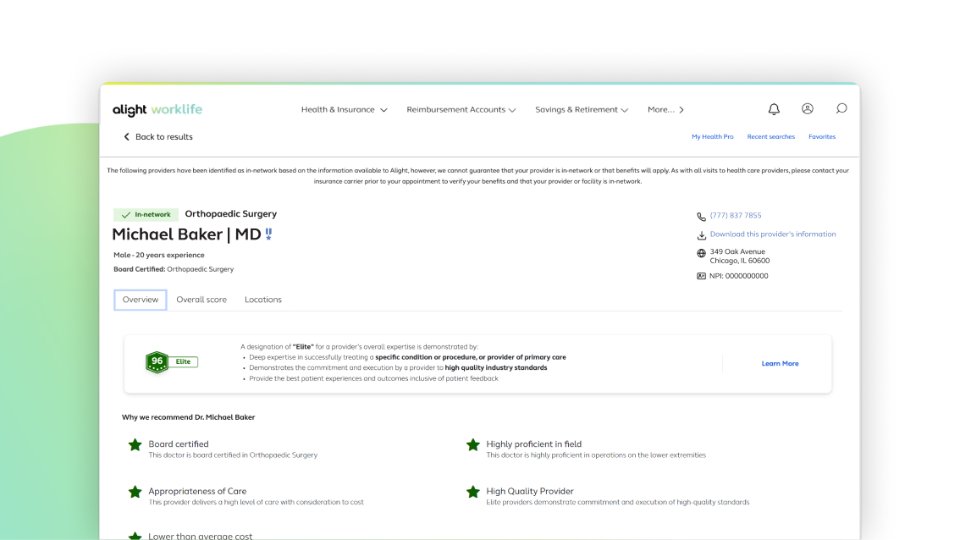 Quickly identify the best providers
SmartSelect MD's patented technology makes it simple for participants to find the best possible care. An easy-to-understand overall score reflects the provider's success at treating the specific condition queried. Similarly, providers recognized with Elite, Excellent and Good badges are surfaced first, helping guide users to the top options in their network.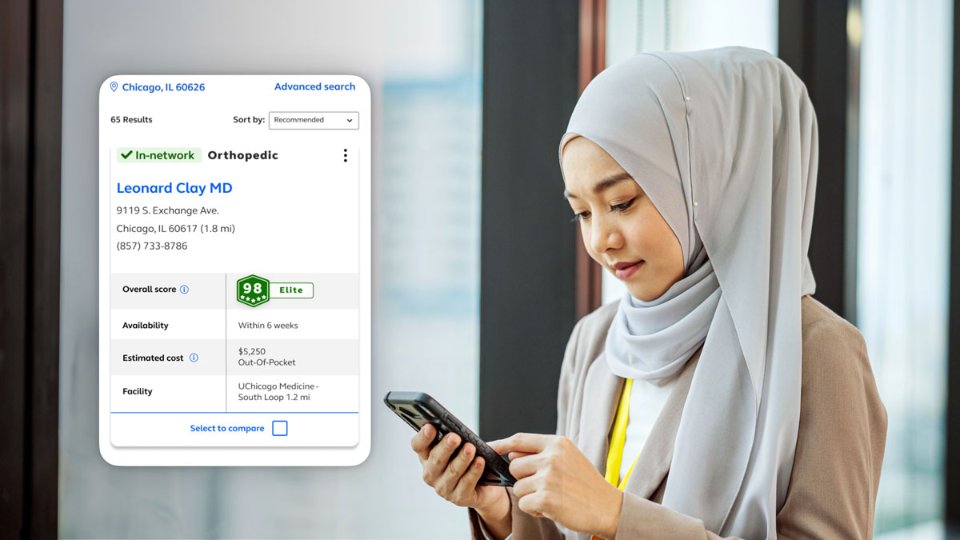 A decision-focused experience
SmartSelect MD surfaces the key criteria that participants seek to understand when evaluating a provider: insurance coverage, clinical quality metrics, cost and patient ratings. By bringing this together in one place — along with other relevant information like proximity and affiliations — the user experience drives decision-making.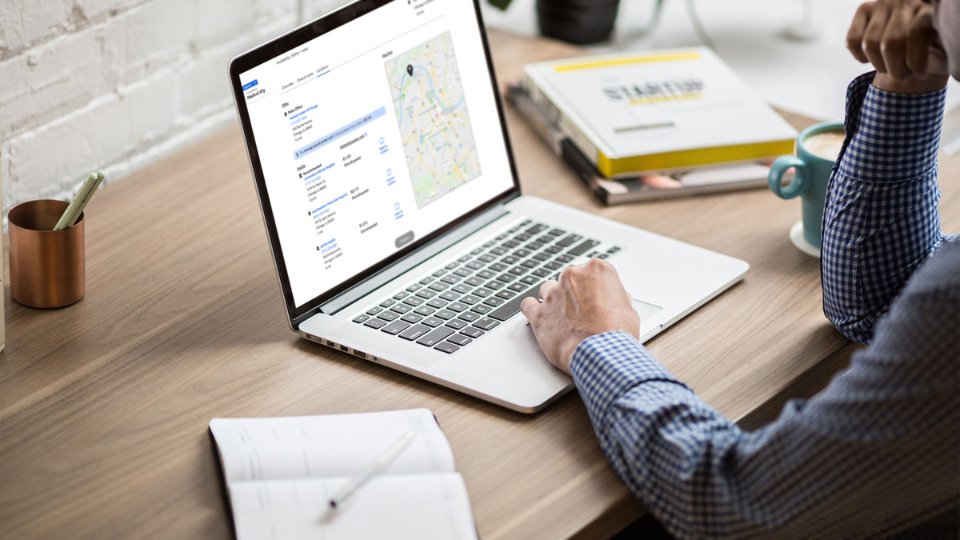 Cost transparency for providers and facilities
Understanding the potential costs of care helps empower your people. SmartSelect MD is unique in that it uses billions of historical commercial claims to calculate the most realistic cost estimates, inclusive of other ancillary procedures, giving participants the full picture. It also considers three areas of cost — from procedure-level to full episode of care against peers — when making recommendations for the most efficient providers.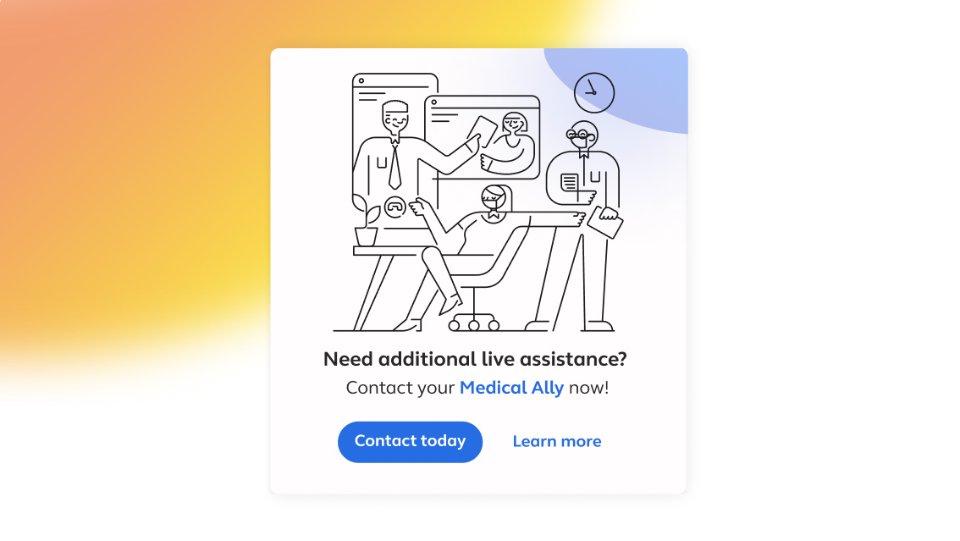 Personalized support on the journey
Throughout the SmartSelect MD experience, Alight Worklife® wraps participants in high-touch support. For organizations that have access to Alight Health Pros and/or Medical Allies, participants can engage with these experts for things like help choosing a provider, care coordination or appointment setting.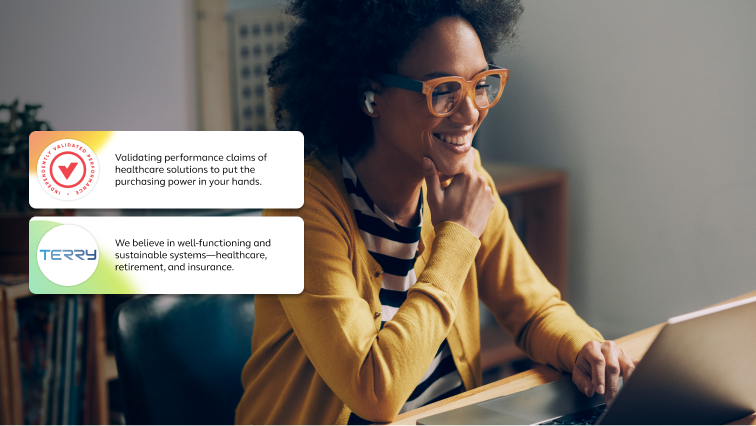 Validated results for proven cost-savings
SmartSelect MD is the next generation in finding high-quality providers and facilities within Alight Worklife. The technology has received third-party validation from both The Terry Group®, a leading actuarial firm, and The Validation Institute®, a leading healthcare performance evaluator. Both SmartSelect MD's methodology and financial outcomes have been validated.
SmartSelect MD delivers $441 in claims-based savings, on average, per provider recommendation. Cases that are led by Alight, starting with a provider recommendation, are 26% less costly overall when compared to cases without support.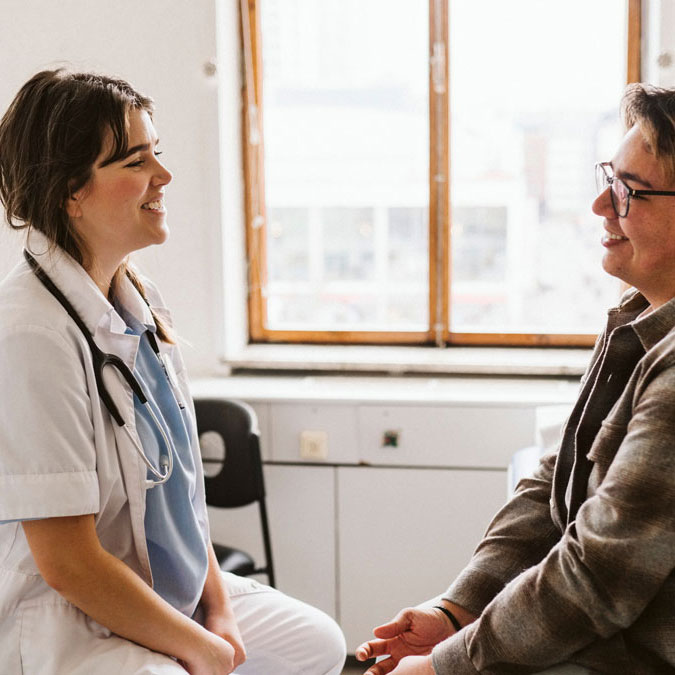 SmartSelect MD methodology
---
Using rich market data and powerful algorithms, SmartSelect MD scores each provider on their specific proficiency in treating the diagnosis or procedure queried. For example, a search for an orthopedic surgeon who treats hip replacements will be measured differently than a search for one that performs arthroscopic surgery.
SmartSelect MD runs an algorithm that correlates to the complexity of the condition across five data engines:
Clinical Quality
Relative Experience
Appropriateness of Care
Patient Experience
Cost
More of what's possible with SmartSelect MD
---
You've invested in giving your people robust healthcare benefits. Now, help them find their way to the in-network providers and facilities that will deliver them the best possible care.
With the deepest quality and cost insights in the industry — and 95% satisfaction — SmartSelect MD delivers proven results that elevate outcomes for everyone.
Key features for employers and employees:
Find high-quality, in-network options for care
See a simplified score for each provider
Explore deep insights on quality metrics, expertise, outcomes
Receive cost estimates by treatment or procedure
Use side-by-side comparisons for easier selection
View patient ratings from Healthgrades and appointment availability
Share provider results with family and caregivers
Ready to get started?
Learn more about how we can help your business.
Explore our other solutions
---