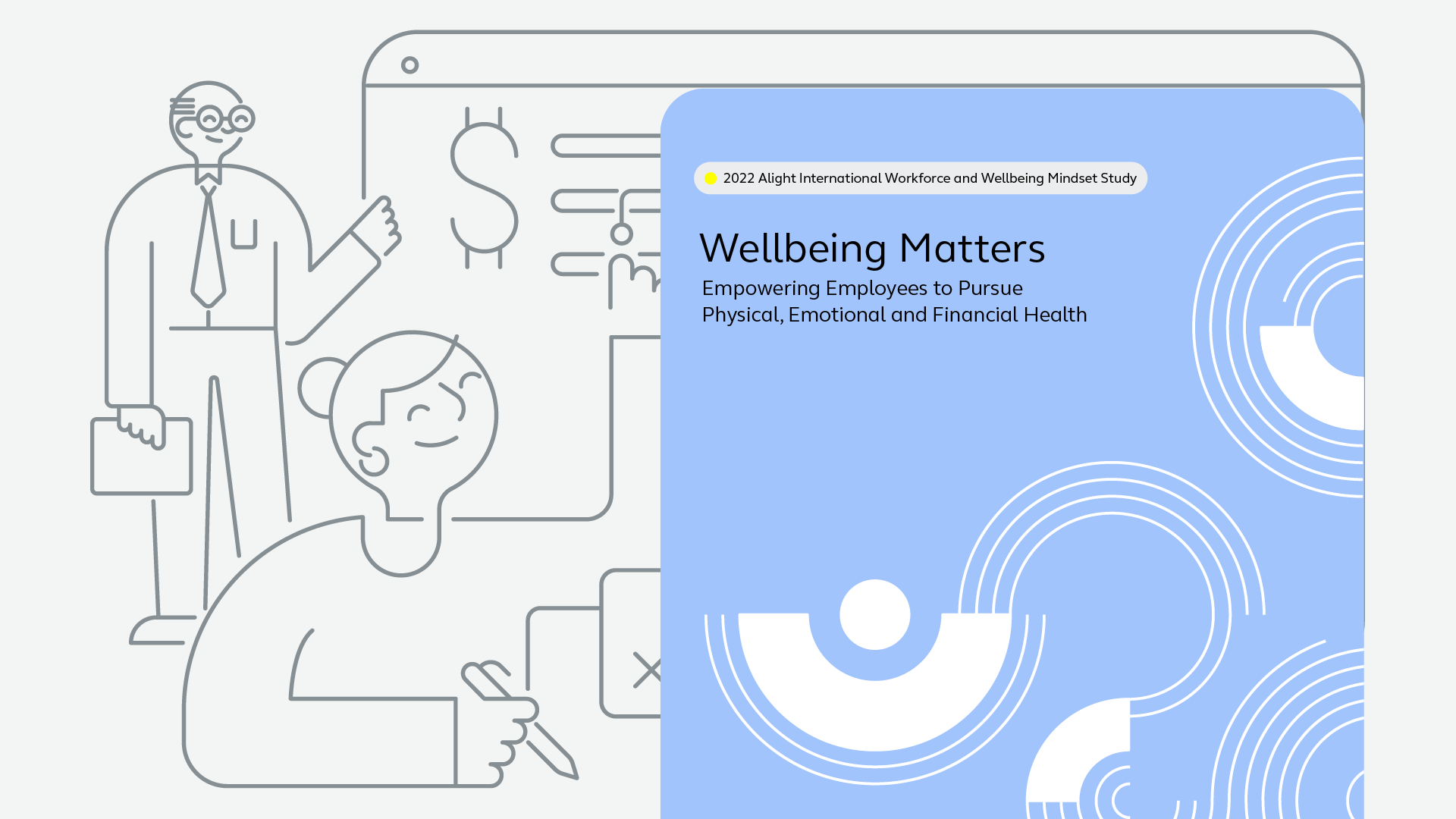 Wellbeing is the cornerstone of our lives. When we perceive our wellbeing positively, we reap many benefits, including reduced incidences of cardiovascular disease, stroke and sleeping problems.i We also experience a boost in productivity and creativity in both our professional and personal lives.i In short, having high levels of wellbeing helps us to be our best selves. ii
Promoting wellbeing at work creates a positive environment and helps employees thrive. Recognizing this fact, employers have increased their investments in wellbeing programs and resources. The total budget for wellbeing programs increased about 22% in 2021, with the average budget per employee reaching $238.iii
Those investments were paying off in the form of improved wellbeing ratings before the arrival of the pandemic. All wellbeing measures took a hit because of COVID, but recent metrics show perceptions improving. It's incumbent upon employers to ensure those numbers continue trending upward. Fortunately, employees have indicated they would welcome assistance from their employer. Through tech-enabled guidance and support, employers can empower employees to make confident decisions that will improve their wellbeing.
The importance of wellbeing
The concept of wellbeing is said to date back to Aristotle, who considered the idea of Eudaimonia — flourishing and living well — imperative to the human condition.iv At Alight, we define wellbeing as the ability to live one's best life at work and at home.
Our Wellbeing Framework lays out the four components of wellbeing: healthy mind, healthy body, healthy wallet and healthy life — that is, living your purpose and having meaningful connections. These four components are intricately intertwined and interdependent.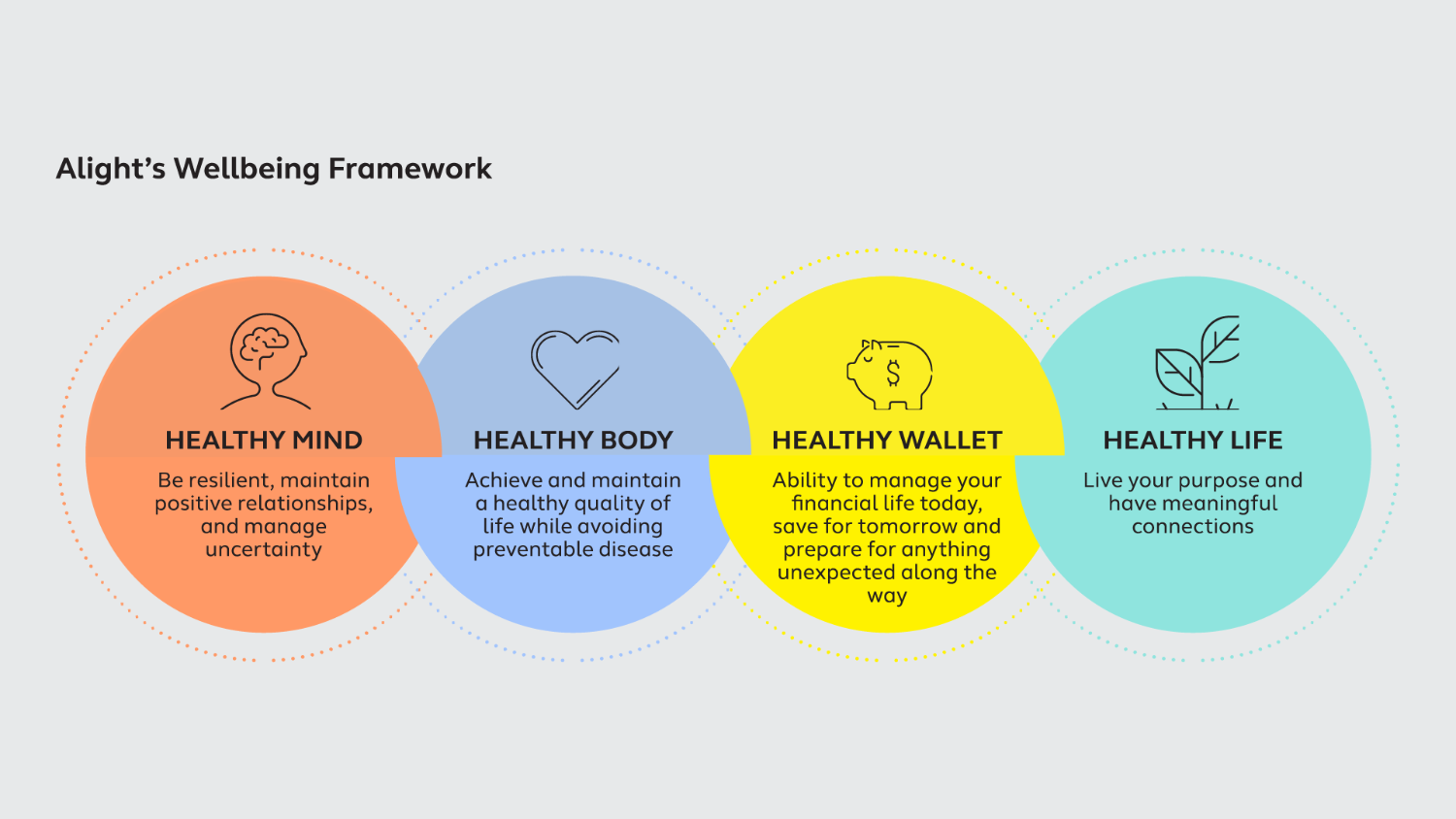 In the workplace, the impact of wellbeing is significant. When an employee's wellbeing is poor, they get burned out easily, struggle to perform their duties and are more likely to leave the company. When their wellbeing is thriving, they take fewer sick days, perform at a higher level and have lower rates of burnout and turnover.v
Increasingly, employers are recognizing the role they play in helping their workforce achieve optimum wellbeing. According to the 2022 Alight International Workforce and Wellbeing Mindset Study, progress had been made across all measures – until COVID-19 reared its ugly head.vi
Please fill out the form to access the content.
webpart.gatedcontentform.loading…