There has been much talk over the great resignation, with widespread reports of working Americans wanting to leave their jobs to find new opportunities. But why — and how can you help to curb the trend at your organization?
It's time that work worked for everyone.

Let's get started.
---
Benefits are built for people.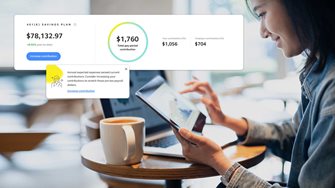 Alight Worklife aggregates and analyzes data to deliver a hyper-personalized experience. The result? Smarter decisions for your people and better business outcomes for your organization.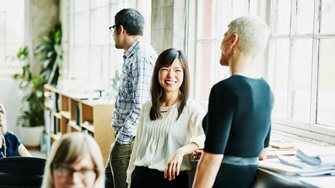 Understand what a modern workforce needs and how to create a high-performance culture.
SOURCES
[1] Almost Half Of Americans Don't Seek Professional Help For Mental Disorders, Forbes
[2] Google's New Health-Search Engine, The Startup
[3] The Real Deal: 2018 Retirement Income Adequacy at U.S. Plan Sponsors, Aon
[4,5,8] Unlocking Enterprise Value: How leadership, culture, and data define profitable employee experiences, Harvard Business Review Analytic Services
[6] The 'Great Resignation' is likely to continue, as 55% of Americans anticipate looking for a new job, CNBC
[7] Employees Want Wellbeing From Their Job, and They'll Leave to Find It, Gallup