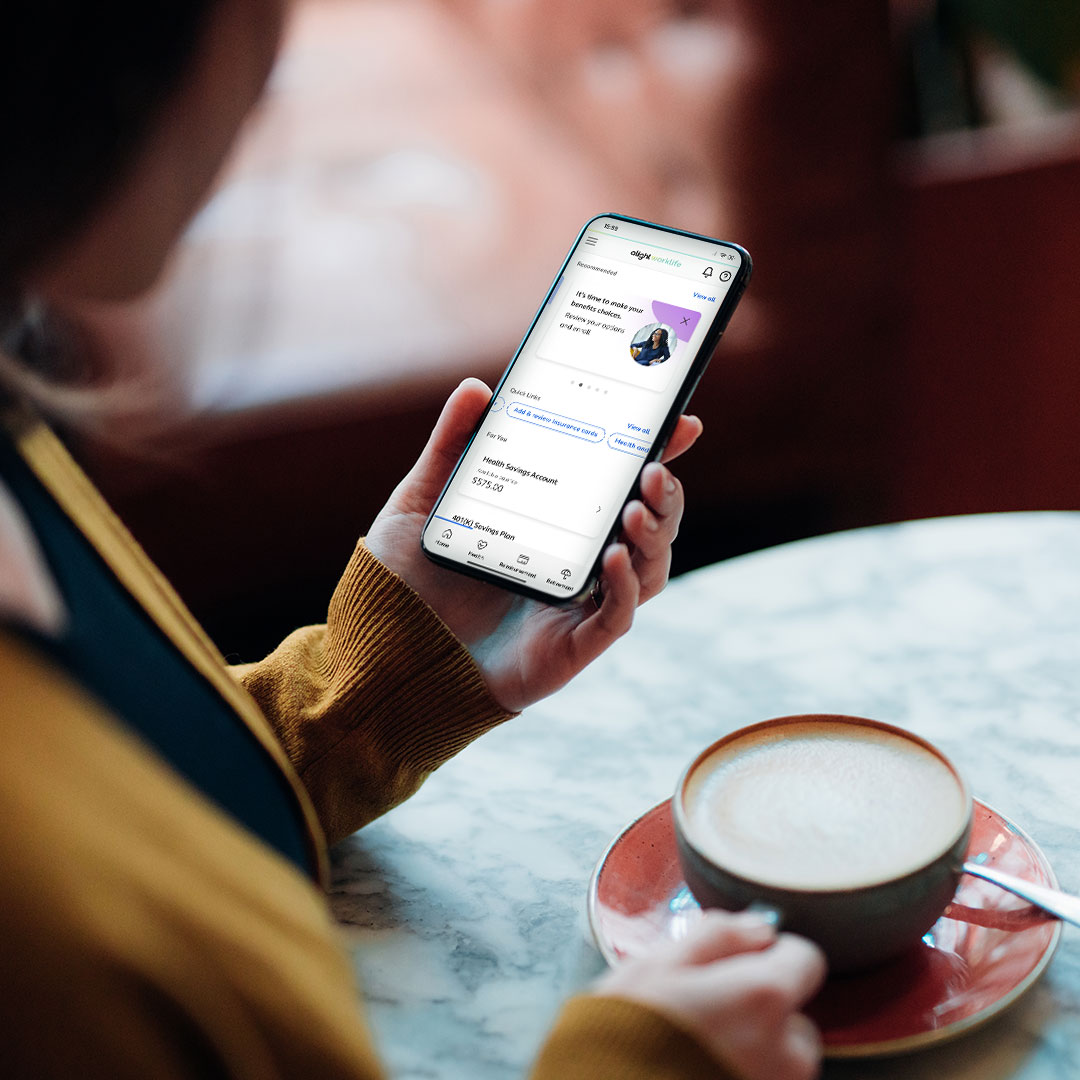 Alight Worklife. The employee experience platform built to engage.
We're living in the era of the employee, and they expect their employers to deliver more. But this means something different to each and every member of your workforce.
What is certain, is that when you invest in your people, they'll invest in you. That's why employers are investing an average of $6M in their benefit programs.1 But these increasingly diverse offerings come with complexity to match and often overwhelm your workforce.
That's where Alight Worklife shines. Our AI-driven employee experience platform cuts through the noise and empowers your people to interact with their benefits in the moments that matter.
Alight Worklife engages employees with personalized recommendations and content surfaced by AI, guiding them through their wellbeing journey and empowering them to make confident decisions for a healthier, more enjoyable life.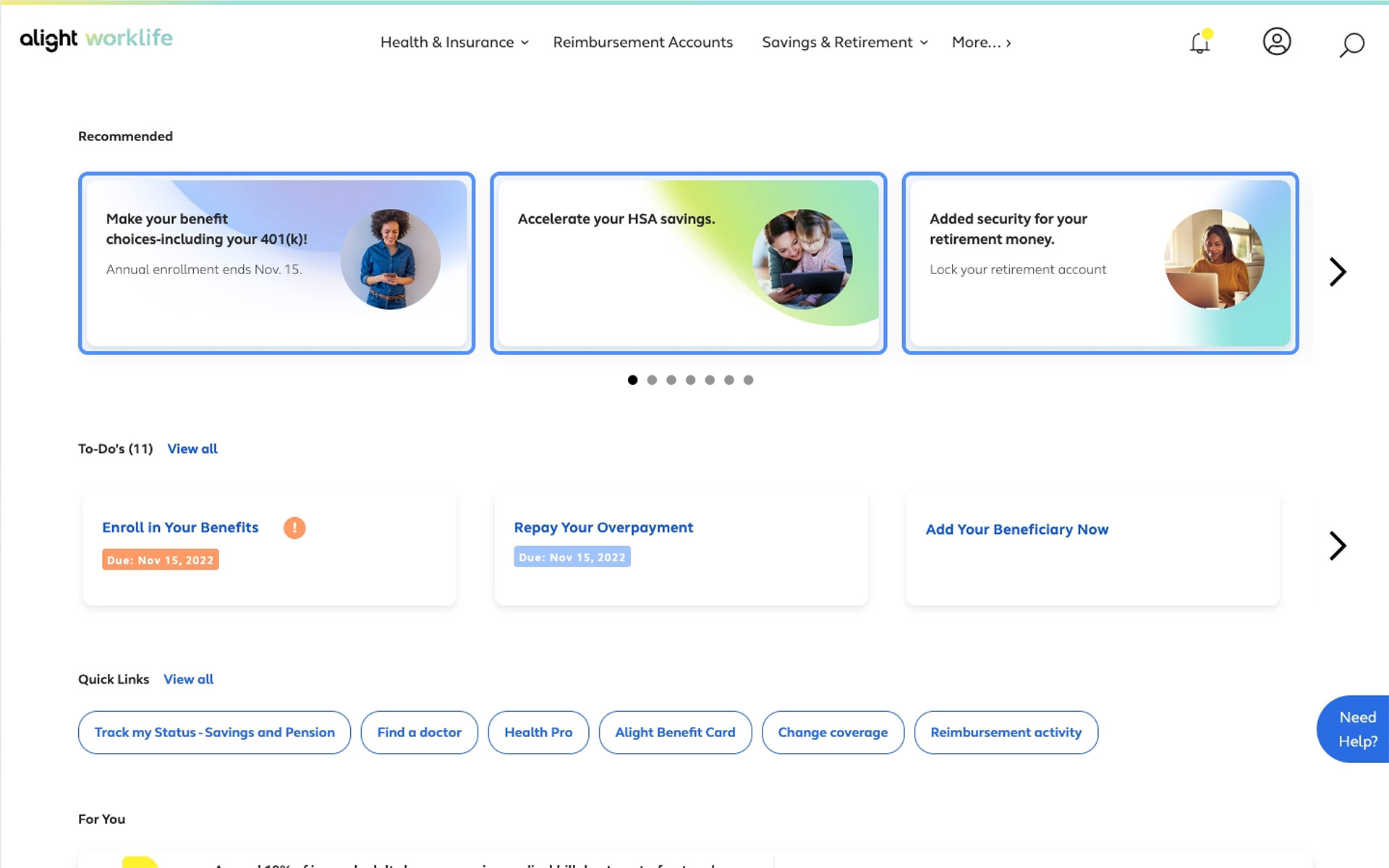 Connecting the HR and benefits ecosystem
Efficient. Simple. Accessible.
Alight Worklife pulls your HR and benefits ecosystem together into an integrated digital platform, providing a connected view of data and insights across people, work and life creating a simple and seamless user experience.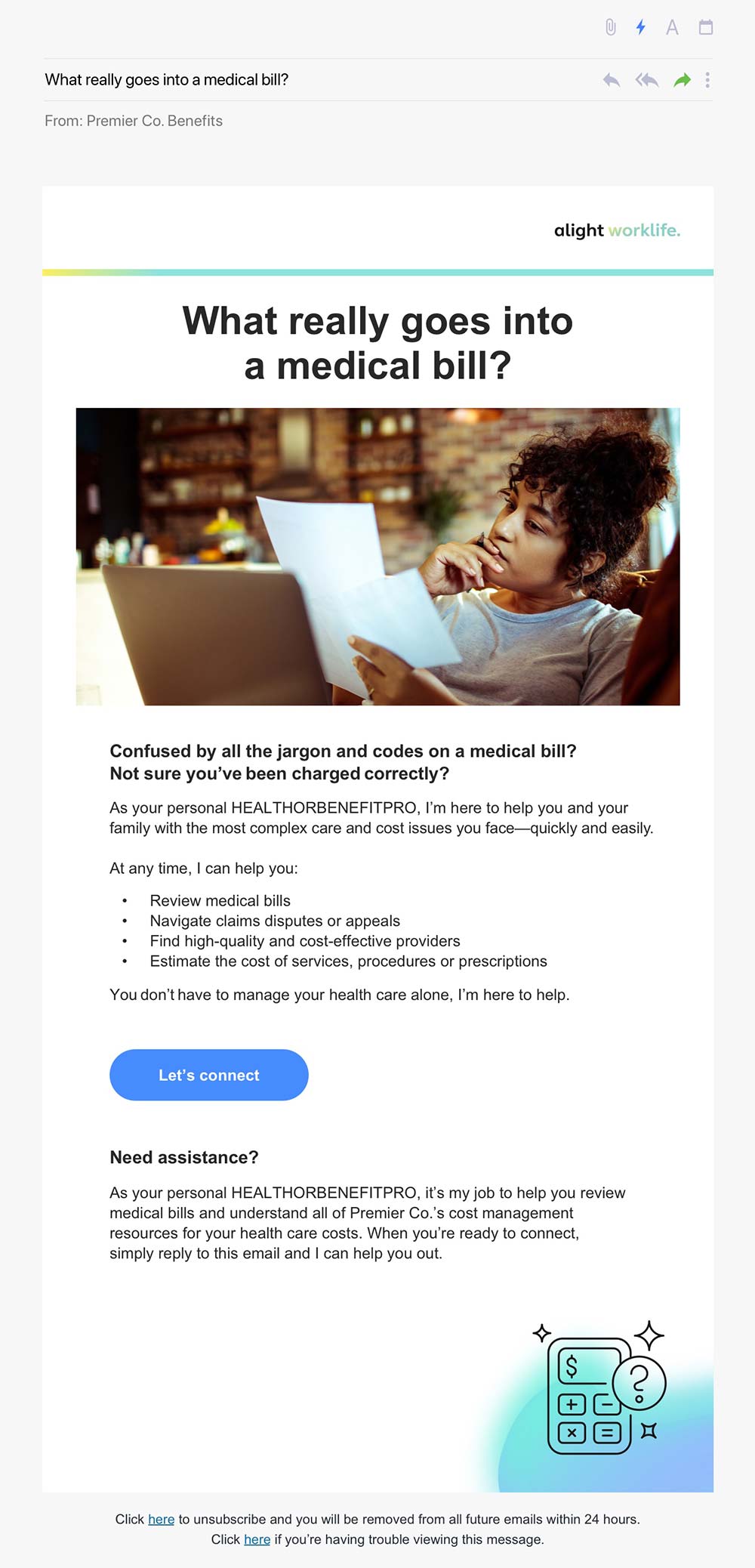 Delivering an engaging and personalized employee experience
Champion better outcomes and greater wellbeing
Alight Worklife is an always-on, AI-driven experience platform that powers engagement.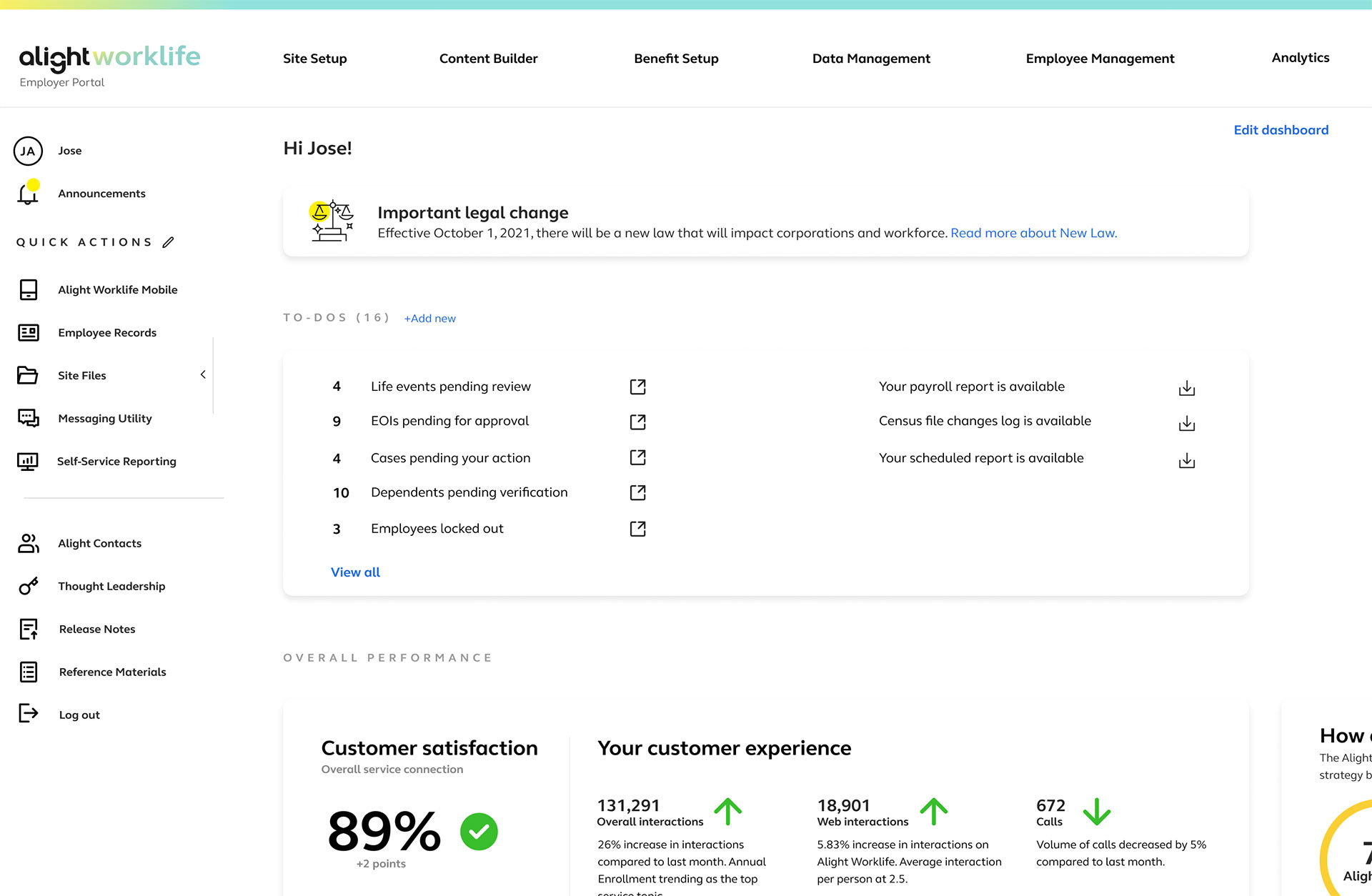 Empowering your people, your business and you
Get insights and tools that drive real outcomes
Alight Worklife features a comprehensive employer portal designed to enable a data-driven strategy and operational efficiency.
See how Alight Worklife can help guide your people through their most complex healthcare needs
Meet with an Alight expert to see what Alight Worklife can do for your people.