In early 2020, few people could have predicted that COVID-19 would have the everlasting societal impact that it has. Fortunately, despite market pressures, many employers remained steadfastly committed to helping their workers save and plan for retirement.
Our 2021 Hot Topics in Retirement and Financial Wellbeing report shares the latest trends and changes in employer-sponsored defined benefit and defined contribution plans. Check out the highlights below and download the full report for more insights.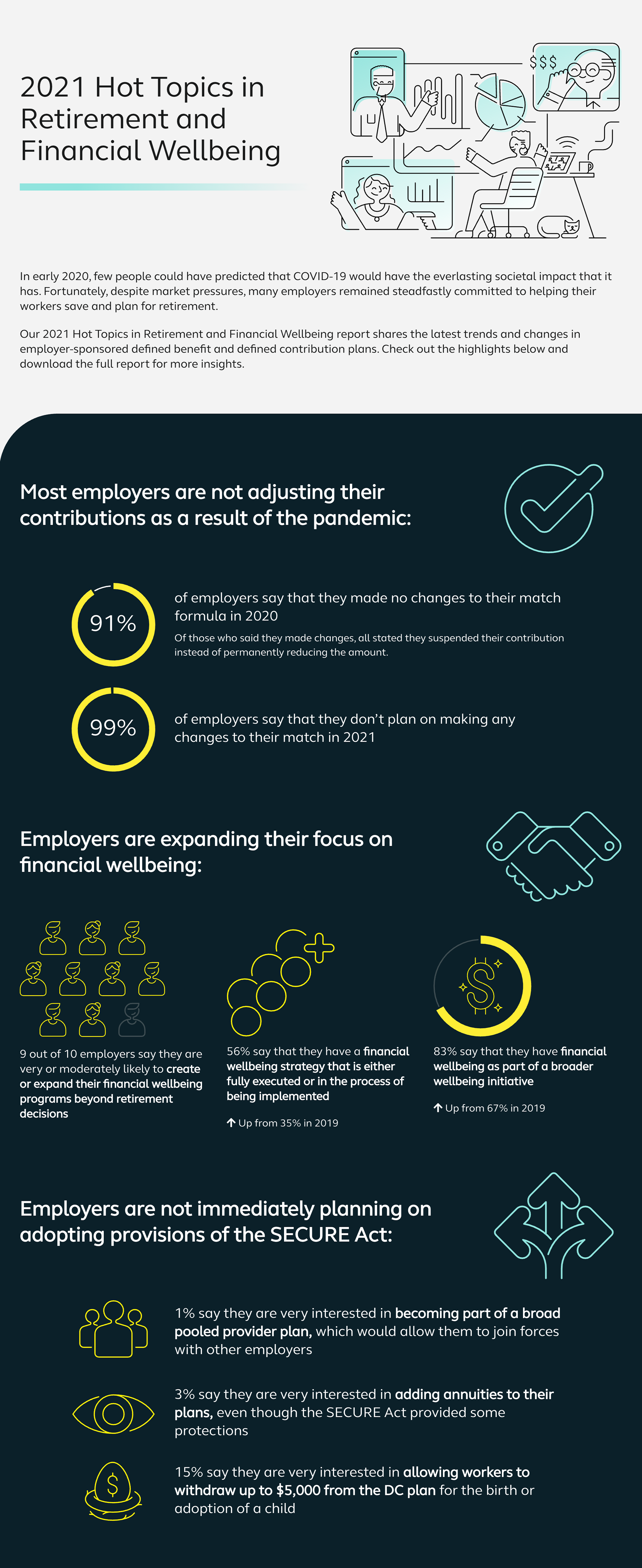 Please fill out the form to access the content.
webpart.gatedcontentform.loading…