This report summarizes the findings of our annual survey that captures changes employers intend to make to their retirement and financial wellbeing plans in the year ahead. The 2023 version is the 19th installment of the report and features responses from almost 100 organizations employing three million workers. The survey was administered in the fall of 2022.
Here are some highlights from the report: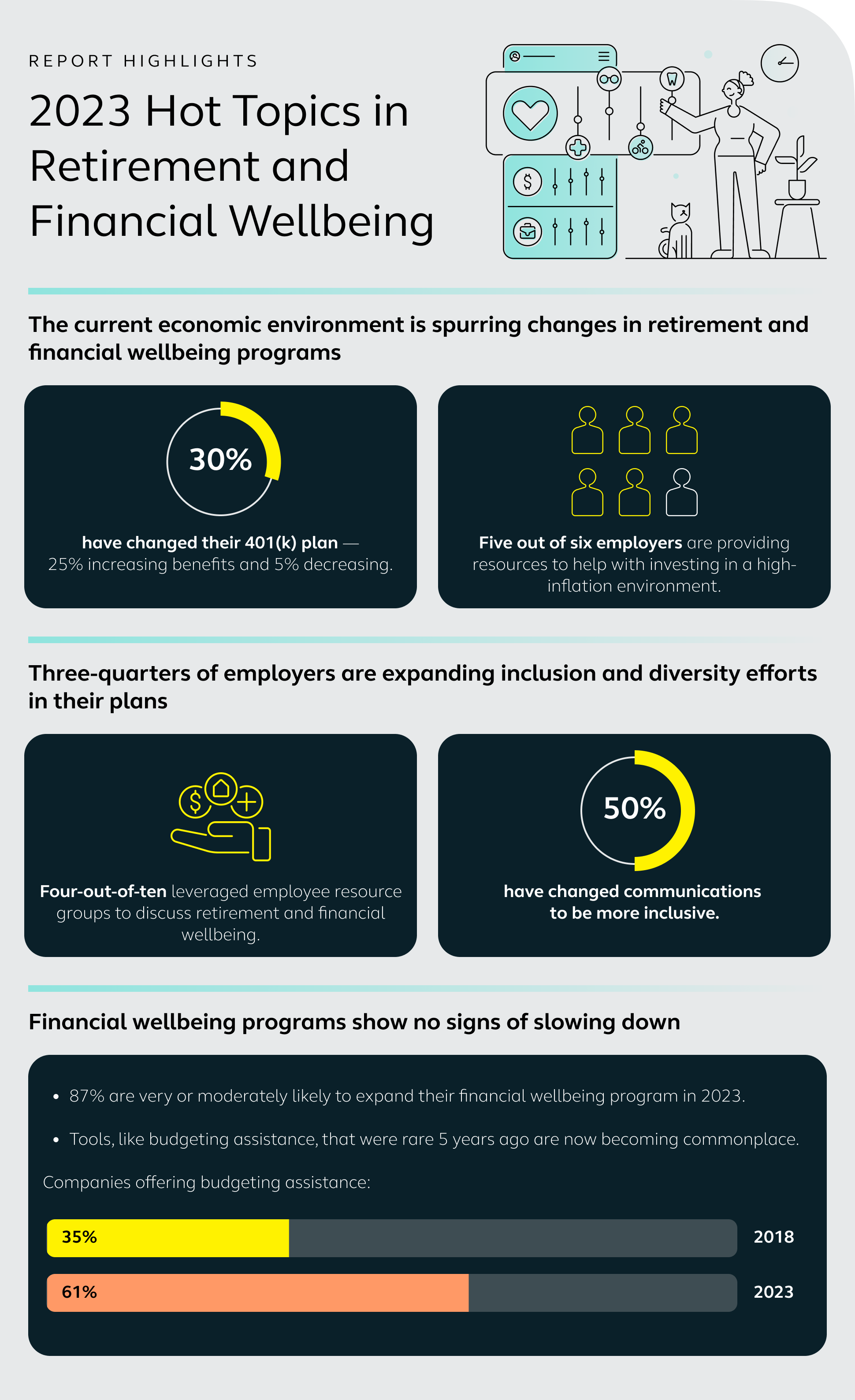 What's new in 2023
This year's report includes insights on several new topics, including:
Reactions to investing in a high-inflation environment
Thoughts on digital assets and ESG in defined contribution plans
Perspectives on employers' DE&I initiatives
Please fill out the form to access the content.
webpart.gatedcontentform.loading…